Gaddafi's Girls
Fall Grant 2012 - Development Stage
Current project status: DEVELOPMENT
Synopsis
Known as the Amazons or Revolutionary Nuns, they were personally selected by Colonel Gaddafi for their beauty, strength and loyalty. They had unprecedented access to him in public and private. They were his eyes and ears. 'Gaddafi's Girls' is told through five or six women's stories from different generations, revealing a unique picture of Gaddafi's Libya. Now imprisoned, in exile or on the run, facing an uncertain future, they will peel back the facade from the early days of the revolution to tell the darker tale of life inside a regime where the dream turned into a brutal nightmare.
Credits
Director

Sylvia Stevens

Screenwriter

Sylvia Stevens

Producer

Kahina Amara-Korba
About the Director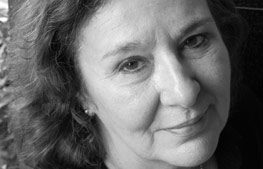 Sylvia Stevens is a co-founder of Faction Films, and has more than 25 years' experience as a producer and director. She has made programmes for major UK and international broadcasters and co-produced with companies in Latin America, India, South Africa, Australia and Japan. The topics of her films range from social and political subjects to the arts, and have won prizes in the USA, Cuba and Ireland. She is the writer and co-director of the theatrically released feature documentary 'Chevolution' (2008), which has been sold to broadcasters around the world. Stevens has been the EAVE Documentary Expert since 2005, running workshops internationally, including in Egypt, Tunisia and Turkey.
Production Company Profile
Faction Films has been at the cutting edge of documentary programme making since 1983. Faction works regularly with UK and international broadcasters in Europe, the USA, Japan and Australia. Its programmes have won awards, appeared in numerous festivals and helped change laws. Faction's programmes range from cultural, social and environmental explorations to investigative documentaries, and the company has a strong track record of nurturing new talent. Credits include Monica Whitlock's 'Through the Looking Glass: The Andijan Massacre' (2010) for BBC World; Louis Lopez and Trisha Ziff's 'Chevolution' (2008) for Netflix; Masood Khan's 'Divorce: Shariah Style' (2008) for Channel 4; and Sylvia Stevens's 'Aphrodite's Drop' (2005) for ARTE, NHK, SVT and AVRO.
Contacts