Froth
Fall Grants 2018
Current project status: COMPLETED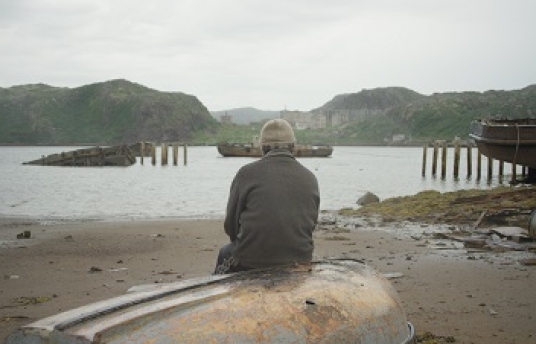 Synopsis
'Froth' depicts the customs and everyday life on the coast of the Barents Sea. At the heart of the narrative are the stories of three ordinary people. Bardak is a salty old sea dog, who after taking his pension opts to see out his years with hard work in an abandoned village on the very edge of the world. Sasha and his team of self-taught divers have taken the initiative to raise World War II shipwrecks, which the experts consider to be outside the realms of possibility. Young poacher Dima, whose sense of adventure and recklessness have earned him the nickname "Catastrophe", manages to evade capture and read his daughter a fairy-tale all in one evening. The characters are united by an incredible blend of humility, inherent rebelliousness, a very specific moral code, and attitude towards life. Nowhere except for these hills and severe sea can they find peace, while they hustle through the days and the waves making froth.
Credits
Director

Ilya Povolotskiy

Screenwriter

Ilia Povolotskiy

Producer

Anna Shalashina
About the Director
Ilya Povolotskiy graduated from the law department of the Financial University under the Government of the Russian Federation in 2009, and founded Black Chamber film production. He started as a director of advertisements for leading international brands and his last commercial project 'Push the Limit' (2016) for Toyota Russia was awarded at the 27th Red Apple International Advertising Festival.
Production Company Profile
Black Chamber was founded by director Ilia Povolotskiy in 2009. Since then, Black Chamber has worked with many major international brands and received awards at advertisement festivals. The company has recently started producing films and its last film 'The Northerners' (Ilia Povolotskiy, 2017) premiered at 58th Krakow Film Festival.
Awards and Festival History

Festivals


Thessaloniki Documentary FF 2020

Awards


Jury Special Mention, IDFA 2019 (WP)
Contacts
Main Contact

Anna Shalashina

Company:

Koktebel Film Company

Phone:

+79268210812

Email:

shalashinanna@gmail.com