From My Syrian Room
Spring Grant 2014 - Post-Production Stage
Current project status: COMPLETED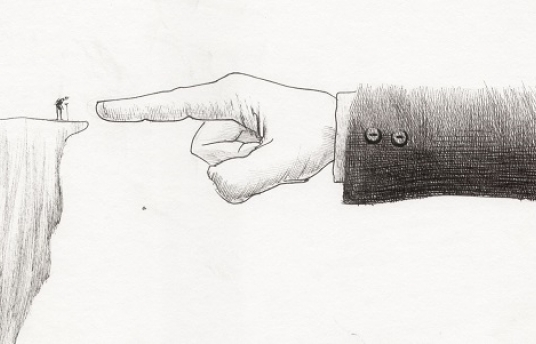 Synopsis
How can one operate as a free, creative person when one has been channelled to remain a good citizen in the Assad regime? How can Syrians free themselves of the fear so deeply rooted in them from birth? Sharing his memories with his friends and with participants of the protests of 2011, Syrian painter and filmmaker Hazem Alhamwi tries to understand how Syrians have learned to live with distress and anxiety. Talking with his compatriots, Alhamwi tries to understand his people's destiny. Through their personal memories, they expose the will to freedom of a whole country.
Credits
Director

Hazem Alhamwi

Screenwriter

Hazem Alhamwi

Producer

Nathalie Combe
About the Director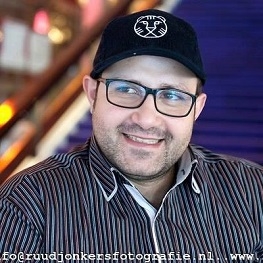 Hazem Alhamwi was born and educated in Syria, under the Assad dynasty. Unable to adapt to the values of the Syrian regime, he found freedom in drawing at an early stage. For many years, he spent his days drawing caricatures, lonely in his dark room, and admiring those few who dared stand up against the dictatorship, and regretting that ordinary Syrian men and women could not find the strength to struggle for their freedom. But in 2011, the revolution started and Alhamwi had to renew his vision of his people and find a new place as an artist.
Production Company Profile
Cosmographe Productions is an independent production company based in Montpellier. Created by Nathalie Combe in 2006, it focuses on film and video essays and its productions have been broadcast on European television. Cosmographe's work has won prizes at numerous festivals throughout the world, including Clermont-Ferrand, the Alternativa Festival, DOCSDF Mexico, the Stockholm French Film Festival, Zinebi Bilbao, IndieLisboa and RIDM Montréal. Selected filmography includes Yann Sinic's 'Svevo's Consciousness' (2000), 'Remorse' (2006), 'A World of One's Own' (2010), 'The Inner Worlds' (2012) and 'The City of Sunshine' (2013). Cosmographe is currently in development with Christophe Farnarier's 'El perdido' and Claudia Tosi's 'Women's Recipe for a Change'.
Awards and Festival History

Festivals


Dubai International Film Festival 2014, Muhr Feature
Docpoint International Documentary Festival Helsinki 2015
Geneva Human Rights Film Festival 2015
Middle East Now Film Festival Florence 2015
Festival Cinéma Arabe Amsterdam 2015
DOXA Vancouver 2015

Awards


Leipziger Ring Prize, DOK Leipzig 2014, Doc Young Cinema (WP)
Contacts
Main Contact

Nathalie Combe

Company:

Cosmographe Productions

Phone:

+3367638242

Email:

nathalie.combe@cosmographe.com