Fragments From Heaven
Fall Grants 2020 - Post-Production Stage
Synopsis
The Moroccan desert has recently experienced several large meteor showers. In its arid lands now rest some celestial pieces. 'Fragments from Heaven' tells the story of Mohamed, a nomad in his fifties who lives with his family in a tent in a remote area of the eastern Moroccan desert. In order to change the difficult living conditions of his family, he decides to go in search of meteorite fragments. For him, these objects represent an opportunity to transform their lives forever. It is also the story of Abderrahmane, a scientist who relies on these meteorite fragments to pursue his research on the origins of the Earth and life. One is linked to the Earth, the other to the sky. One tries to survive in the hostility of the unchanging desert, the other to understand how the Earth manages to survive in the cosmos. Their quest merges with a spiritual quest that echoes with everyone else's. In between, other Bedouins connect us more to human concerns. All of them do not imagine that this quest will lead them far beyond the simple hunt. Behind these objects, fragments of human complexity are hidden. The quests of these men reveal them.
Credits
Director

Adnane Baraka

Producer

Adnane Baraka, Jean-Pierre Lagrange

Production Company

Alpha Ursae Minoris Productions (Maroc) – Adnane Baraka, JPL Productions (France) – Jean-Pierre Lagrange

Production Company

Alpha Ursae Minoris Productions
About the Director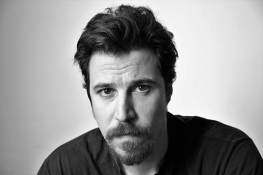 After studying at ESAV film school in Marrakech/Morocco, Adnane graduated in directing in 2011. He is a Moroccan independent filmmaker born and lives in Marrakech.
In 2010, he directed his first short documentary «Talbanine", a sensitive film about a remote and isolated school in the mountains, enlivened by the pupils and their teacher. Awarded in FIFE Casablanca.
In 2019, he finished his first documentary feature «Wandering stars», about three blind young Moroccans defying countless obstacles in order to survive in their parallel world and find true meaning in their lives.
Particularly, «Fragments from heaven» is a film that Adnane has been working on since 2014. The film has been shot in several periods between 2017 and the end of 2019. It is a long path of creation and reflection, which now begins to reveal hope. He is also a musician, researching in acoustic and synthetic sounds through InCave and SENT projects.
Contacts