Fragments From Heaven
Fall Grants 2020 - Post-Production Stage
Current project status: POST-PRODUCTION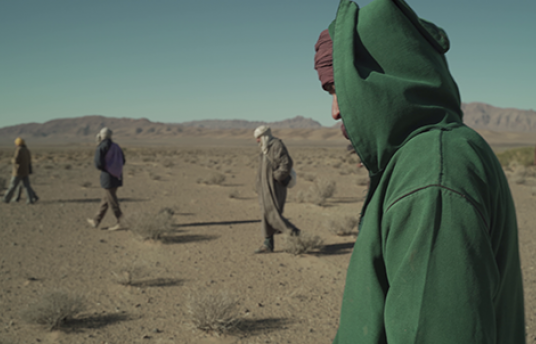 Synopsis
The deserts of the east and the south of Morocco are famed for meteor showers, and their arid lands are the perfect location to find these celestial stones. 'Fragments from Heaven' tells the story of Mohamed, a nomad in his fifties who lives with his family in a tent in a remote area of the eastern Moroccan desert. In order to improve his family's harsh living conditions, he decides to go searching for these objects. For him, they represent an opportunity to change his life, and that of his family, forever. The film also tells the story of Abderrahmane, a renowned Moroccan scientist. Meteorites further his research into the origins of Earth and of life itself. He believes the celestial detritus may reveal some answers to his existential questions. The nomad and the scientist never cross paths in the film—it is the language of cinema that allows their connection.
Credits
Director

Adnane Baraka

Producer

Adnane Baraka, Jean-Pierre Lagrange
About the Director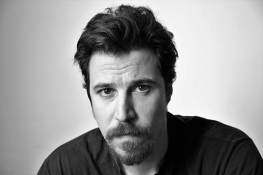 An independent filmmaker born and living in Marrakech, Adnane Baraka studied Directing at the ESAV film school in Marrakech and graduated in 2011. In 2010, he directed his first short documentary, 'Talbanine', about a remote and isolated school in the mountains. In 2019, he completed his first full-length documentary, 'Wandering Stars', which was a portrait of three blind young Moroccans. Since 2014, Baraka has been working on the film 'Fragments from Heaven', which has been shot over several periods between 2017 and 2019. He is also a musician, conducting research into sound through the InCave and SENT projects.
Production Company Profile
Alpha Ursae Minoris Productions was founded in 2016 by Adnane Baraka and Salma Zdaik, who share an avid eye for the new and vibrant originality in the films and art sphere: "As the reality of the cinema and audiovisual environment in Morocco dictates—from the complication of administrative procedures to the lack of financial resources to produce films—we strongly felt the necessity to handle our own destiny through a production company. The genesis of Alpha Ursae Minoris productions came to help us to be able to carry out our documentary and fiction projects within a professional framework." Projects on the way include the feature-length documentaries 'Fragments from Heaven', 'Wandering Stars' and 'Signs of Existence'.
Founded in 2006 by Jean-Pierre Lagrange, JPL productions has built a reputation for quality in films with a unique vision. JPL's editorial line alternates between creative documentaries for independent cinema, and TV documentaries. Recent work includes: 'The Cemetery of Cinema' by Souleymane Diallo, 'Douce France' by Rachid and 'Make Yourself God' by Anne-Lise Michoud.
Contacts
Main Contact

Adnane Baraka

Company:

Alpha Ursae Minoris Productions

Phone:

+212524405794

Email:

adnanebaraka@gmail.com