Footprints on the Moon
Spring Grant 2014 - Production Stage
Current project status: POST-PRODUCTION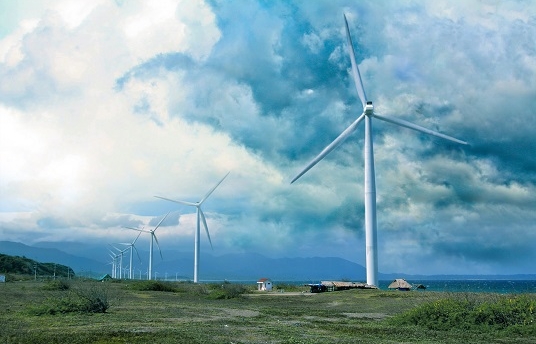 Synopsis
The Philippines, 2050. Franz, a young executive and aspiring writer, finds a sketchbook at a coffee shop: page after page of drawings of a charming woman along with notes written in an unknown language. Franz's interest in finding out the story behind his find – and hopefully making it his own – leads him to Ethan, the owner of the book.
Qatar, 2007. Ethan attends his brother's wedding, where he meets Ada, the woman who will change the course of his life. They fall in love and venture on a winter romance. Being young and carefree, the couple forgets one major fact: they are not in their home country. Ultimately, they trigger a chain of events that separates them.
Now, several decades later, it's up to Franz to reunite them.
Credits
Director

Jan Pacle

Screenwriter

Jan Pacle

Producer

Sky Gonzales, Raymond Carasig

Executive Producer

Rosie Garthwaite
About the Director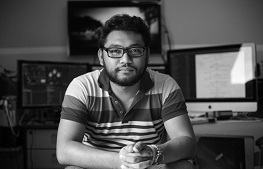 Jan Xavier Pacle graduated from Saint Louis University, Baguio City, in the Philippines, where he completed his Bachelor of Arts in Communications. An up-and-coming
director, Pacle has directed and produced films that have received international recognition at the Cannes Film Festival, the National Film Festival for Talented Youth in Seattle, the Doha Tribeca Film Festival and the San Francisco Global Movie Fest. He has directed three
shorts and one feature film, all made in Qatar, which he considers his second home.
Production Company Profile
Mediadante, an award-winning independent production company based in the Middle East, is a collective of filmmakers who aim to become the storytellers of the Middle East for the world. Completed projects include the CINE Golden Eagle award-winning 12-part television series 'On the Top' (2013), 'Secrets of an Arab City' (2014), Coca Cola's Qatar-focused Brazil World Cup advertising campaign (2014) and the Qatar Football Association advertising campaign (2014). Mediadante is currently in production on two feature-length documentaries, 'Mecca United' and 'The Workers Cup'; and Jan Pacle's fiction feature 'Footprints on the Moon'.
RenderFarm is an independent production house based in Baguio City, the Philippines. Its aim is to make films that will have an impact on the Filipino film industry that will ripple across the globe. Previous films that received international attention include Jan Pacle's 'Finding Faith' (2011), 'Angel in June' (2012) and 'After Seven' (2014).
Contacts