Fariha
Fall Grants 2021 - Production Stage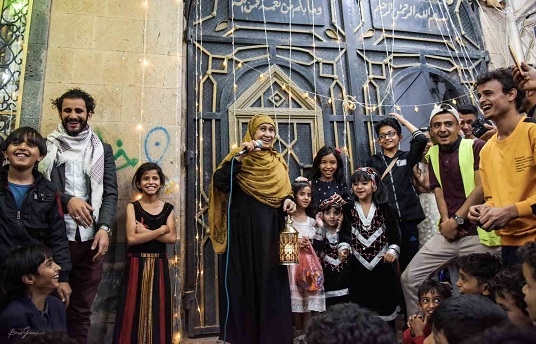 Synopsis
'Fariha' is a short musical documentary that tells the story of an unusual role model for Yemeni women. The film attempts to bring back to the scene the voice of Fariha, a Western Yemeni artist famous in the '80s for singing with prominent male contemporaries like Abu Bakr Salem, Ahmed Fathi and Karama Mersal. The film follows the life of today's 74-year-old Fariha, who despite living alone and being forced to flee her home due to the war, does not stop humming melodies, from city to city, in search of a humble means of income. This short documentary film also highlights the fraught relationship between a bold Yemeni artist and her conservative society—a society that looks down on and smothers artistic professions under the pretext of religion or customs, especially if the artist is a woman.
Credits
Director

Badr Yousef

Screenwriter

Badr Yousef

Producer

Yousra Ishaq, Sara Ishaq

Production Company

Comra Films
About the Director
Bader Yousef is a graphic designer, photographer, and first-time filmmaker. He is a 2021 graduate of the International University of Technology Twintech (IUTT) in Multimedia. Bader has worked as a photographer and designer with agencies and production companies inside and outside Yemen since 2015. His passion for documenting Yemeni street life earned him first place in the 'Moment's Story' competition 2019 and first social position in the 'Yemen Through My Eyes' Competition 2020. 'Fariha' is his first film, developed through the Comra Academy Mentorship Program (CAMP 2021) in Yemen.
Contacts