Even Donkeys Have Remorse
Spring Grant 2011 - Development Stage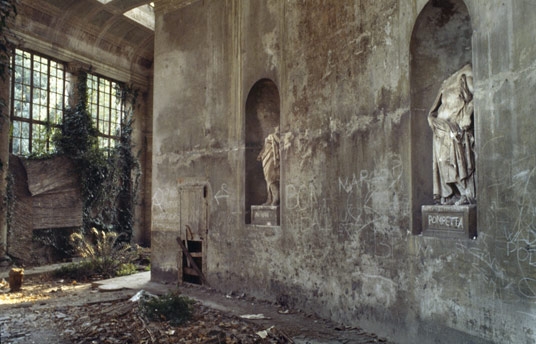 Synopsis
Inside a crumbling old house, Omar spends his days terrified of the outside, while Reem is passing through and needs to remain invisible. Omar is writing about Ahmad Faris Al-Shidyaq, a 19th-century Arab intellectual. A linguist, translator, newspaper editor and cynical chronicler of his time, Al-Shidyaq was also an amateur musician enamoured of women. Reem interferes in Omar's world of imagination; in the midst of this uncanny atmosphere, a puppet that has developed a life of its own joins them.
Credits
Director

Shirin Abu Shaqra

Screenwriter

Shirin Abu Shaqra

Producer

Georges Schoucair, Myriam Sassine
About the Director
Shirin Abu Shaqra was born in Doha in 1978 to a Lebanese father and a Syrian mother. She graduated in 2010 with an MFA in Contemporary Arts from the Fresnoy National Studio for Contemporary Arts in France. To date, she has made four films, including the poetic essay 'Hold on, My Glamorous', which won the best film award at the Lebanese Film Festival in 2009, and two short animation films: 'Walking Distance' (2008); and 'Conversations with Change' (2010). She is currently working on her first feature film. She lives in Paris and Beirut.
Contacts