El Gran Movimiento
Fall Grants 2020 - Post-Production Stage
Current project status: COMPLETED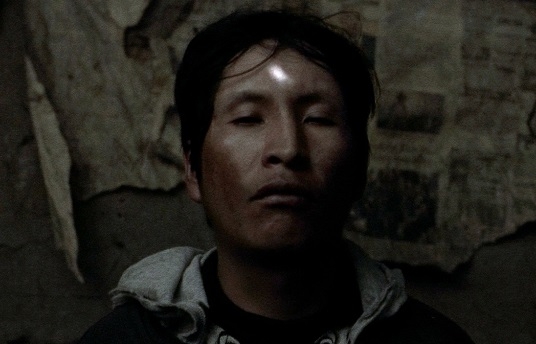 Synopsis
After a seven-day walk with his companions, young Elder arrives in the big city seeking to be reinstated in his work at the mine. The city is overwhelming, and Elder begins to feel sick. But quickly the drinks make him forget his pain and, together with his friends, he decides to stay and take a chance. Thanks to the old woman Mama Pancha, they get a job in the market. But Elder starts to get worse, choking and struggling for breath. His friends chip in to help him, but the doctor says there is no cure. Mama Pancha, very worried about the dying Elder, connects him to Max—a witch doctor, hermit, and clown—who will try to bring the young man back to life.
Credits
Director

Kiro Russo

Screenwriter

Kiro Russo

Producer

Kiro Russo, Pablo Paniagua, Alexa Rivero
About the Director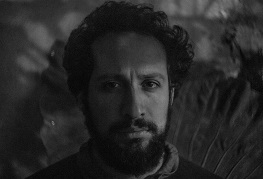 Born in La Paz, Kiro Russo is a director and producer. Trained at FUC Buenos Aires, he directed and produced three short films which got significant exposure on the festivals circuit. In 2016, Kiro completed his first feature, 'Dark Skull', selected at 80 festivals and winning 23 awards, including at Locarno FF. Developed with the support of writing residencies (Tabakalera, Moulin d'Andé), film markets and labs (LoboLab, Ciné Latino, BRLab, Fabrique des Cinémas, Artist with bright future), his second feature, 'El Gran Movimiento', was shot in La Paz and is currently in post-production. It will be completed in the first semester of 2021.
Production Company Profile
Socavón was established in 2009 in La Paz by a community of filmmakers interested in supporting fresh looks, new narrative forms and experimental cinema in Bolivia. In recent years Socavón has supported the most celebrated productions of Bolivia, including 'New Life' (2015) and 'Dark Skull' (2016) by Kiro Russo both award-winning films at Locarno Film Festival and San Sebastian Film Festival, the documentary by Miguel Hilari 'The Corral and the Wind' presented at Cinéma du Réel in 2014, and 'Sirena' by Carlos Piñeiro premiered at Mar del Plata Film Festival in 2019.
Altamar Films was founded by Alexa Rivero after nearly two decades of work experience in distribution, sales and production. The Paris-based film production company focuses on discovering and supporting international directors with a strong signature whose films can connect with audiences and film critics on the festival circuit and among independent distributors.
Contacts