Don't Tell a Soul
Spring Grants 2017 - Development Stage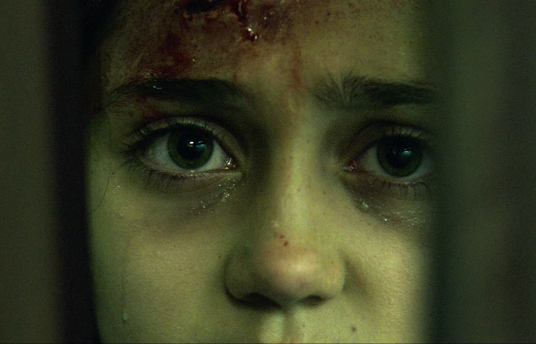 Synopsis
Faris, a Lebanese Muslim living in the US, awakens to discover the dead body of his wife's ex-husband. The murder weapon is in his hand, but Faris has no memory of killing him. He tries to get hold of his wife and child, but they are nowhere to be found. Faced with the choice of turning himself in for a crime he is unsure of committing or searching for his missing family, Faris decides to dispose of the body and uncover the truth before it's too late. As rumours of his wife's infidelity and domestic abuse ripples throughout the local community, it is suspected that Faris may have committed an honour killing. Unravelling the events that led to this fateful night, Faris begins to fear that he is, in fact, responsible for both the murder and his family's disappearance.
Credits
Director

Nour Wazzi

Screenwriter

Nour Wazzi, Daniel Fajemisin-Duncan

Producer

Nour Wazzi, Shirine Best

Production Company

Panacea Productions, Finished Films

Production Company

Panacea Productions
About the Director
Tipped as a future star on BBC's talent hotlist, award-winning filmmaker Nour Wazzi has worked in the industry for over ten years, collaborating on and developing short and feature-length films. She has won awards for a number of shorts, including 'Up on the Roof' (2013) which premiered at the BFI London Film Festival, was selected at over 30 festivals and named Best Short Film at the Naoussa International Film Festival. She has also won Best Foreign Short at the Mexico International Film Festival, where her short 'Shackled' starring Emilia Clarke ('Game of Thrones'), took the Golden Palm for Best Short Film in 2012. Based on a story by Academy Award nominee Ari Folman ('Waltz with Bashir'), 'Habibti' (2010) starring Hiam Abbass ('The Visitor') and Yasmine Al Massri ('Caramel'), was selected for more than 40 international festivals, won five awards and was broadcast on the BBC in 2012. Most recently, Nour directed two episodes of the BBC short film series 'The Break'. She is currently co-writing her debut feature-length film, based on her recent short thriller, 'Baby Mine' (2016) starring Alexander Siddig ('Kingdom of Heaven').
Contacts