Do You Love Me
Spring Grants 2019 - Development Stage
Current project status: DEVELOPMENT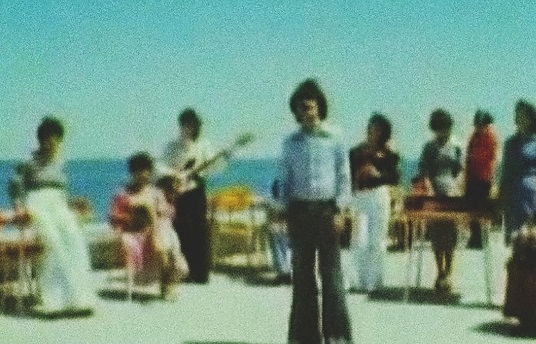 Synopsis
'Do You Love Me', named after the widely popular Bendaly Family song that was released in 1978 during the Lebanese Civil War, is a coming-of-age film in the form of an essay documentary, about the generations of Lebanese that transitioned from youth to adulthood during, and post-civil war (1975 – present). Using solely archive footage, the film weaves together three main narrative lines. In the foreground is society (various people's personal accounts as well as war journalists, politicians, musicians etc.). In the background is the historical, military and political, life during the civil war. In the middle ground is the music focusing on René and Re-Mi Bendaly (two generations of the Bendaly Family) as well as their contemporaries (the popular musicians of the time). Depicting a country that denies its past and ignores its present, 'Do You Love Me' is a mosaic of social history and an emotional ethnography. The film is not the historical story of the civil war or the story of a small musical family, but using music and interviews it tells the untold story of a generation's collective experience.
Credits
Director

Lana Daher

Screenwriter

Lana Daher

Producer

Jasper Mielke
About the Director
Lana Daher is a filmmaker living and working in Beirut. She earned her MA in Filmmaking (Directing) from Goldsmiths College, University of London in 2012 and earlier completed her BFA in Graphic Design at the American University of Beirut. She has since shot and directed music videos, short films as well as documentaries centring on designers and their practices. 'Do You Love Me' is her first feature film which she is directing as well as co-producing.
Production Company Profile
Wood Water Films was founded by Jasper Philipp Mielke, Karoline Henkel and Arto Sebastian. They got together during their studies at Filmakademie Baden-Württemberg in Ludwigsburg and set out in 2016 to fulfil the collective dream of their own production company. Arto's short films were aired and awarded at various festivals around the globe. Amongst others, Karoline produced the feature film 'Two Mothers', which premiered at Berlinale and won the 'Dialogue en Perspective' prize. Jaspers semi-documentary film 'The Humanitarians' had great success as well and won, amongst others, the renowned 'First Steps Award'. Their passion is in fiction and documentary films of social relevance, and they urge to explore and refine cinematic expression together with their wonderful creative partners. Be it through hybrid formats, rigorous realism or poetic metaphors: they aspire not only to capture the beauty of life in their imagery, but also to reveal the disgraces of society. The company wants to dedicate itself to stories that reflect the depths and abysses of the human soul.
Contacts