Divines
Fall Grant 2012 - Development Stage
Current project status: COMPLETED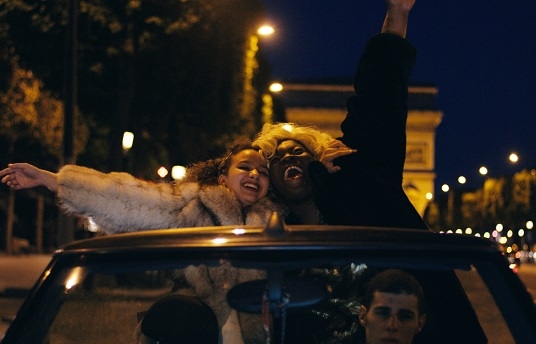 Synopsis
In a ghetto where trafficking and religion run side by side, Dounia is eager for power and success. Supported by Maimouna, her best friend, she decides to follow in the footsteps of Rebecca, a respected dealer. But when Dounia meets Djigui, a young sensuous dancer, her daily life is disrupted.
Credits
Director

Houda Benyamina

Screenwriter

Houda Benyamina, Malik Rumeau

Producer

Marc-Benoît Créancier
About the Director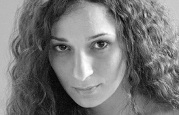 Houda Benyamina is a French-Moroccan director, screenwriter and actor. A graduate of the École Régionale d'Acteurs de Cannes, she trained at the Academy of Minsk, the Ontological Theatre and the Actors' Studio. She has performed in short and feature-length films and numerous plays, collaborating with Jean-Pierre Vincent and Youri Pobgrenichko, among others. She has directed nine short films that have been shown in many festivals and broadcast on French television. Among them, 'The Road to Paradise' (2011), was awarded several prizes at festivals and 'My Big Fat Garbage' (2008) was selected for national and international film festivals. Benyamina is a recipient of the Emergence 2 Prize.
Production Company Profile
Easy Tiger was founded in 2010 by young producers Jessica Rosselet and Marc-Benoît Créancier. The company's work is based on the search for talented authors and directors with varying backgrounds. We are convinced that the strength of producers lies above all in the talent of the filmmakers they can discover and provide with their utmost support. With this in mind, Easy Tiger has resolved focus on producing short films. In our view, the short form remains complex, is the best school for gaining filmmaking experience, and can be a productive springboard for the transition to feature filmmaking.
Awards and Festival History

Festivals


Toronto International Film Festival 2016, Discovery
BFI London Film Festival 2016
FilmFest Munchen 2016, CineVision Competition
Karlovy Vary International Film Festival 2016, Another View
Released on Netflix

Awards


Camera d'Or and SACD Prize, Cannes Film Festival 2016, Directors' Fortnight (WP)
Best Debut Film, Most Promising Actress (O. Amamra) and Best Supporting Actress (D. Lukumuena), Cesars 2017
Best Film by an Emerging Director, Munich Film Festival 2016
Be
Contacts
Main Contact

Marc-Benoît Créancier

Company:

Easy Tiger

Phone:

+33 143 714 025

Email:

contact@easytigerfilms.fr