Die Welt
Fall Grant 2012 - Post-Production Stage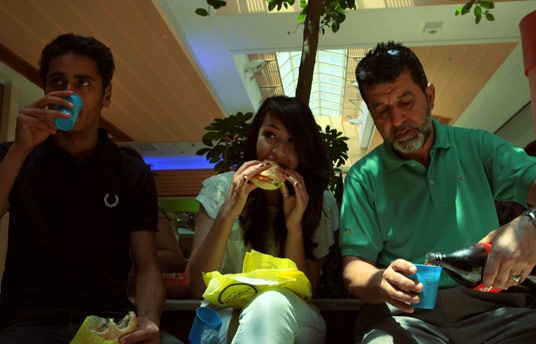 Synopsis
'Die Welt' is an audacious hybrid of fiction and documentary, showing contemporary Tunisia shortly after the Jasmine Revolution in 2011. In this insightful moral drama about a society in the vacuum between dictatorship and democracy, we follow Abdallah, a young DVD salesman who becomes increasingly frustrated by his inability to realise a fulfilling existence for himself. After meeting Anna, a Dutch tourist, he starts dreaming of a better life in Europe, or 'die Welt', as his father calls the promised land on the other side of the Mediterranean. Will Abdallah succeed – like his father did in the past – in getting to Europe with the help of a Dutch woman? Or will he have to find another way to escape his native country? And does he want to leave at all?
Credits
Director

Karim Alexander Pitstra

Screenwriter

Karim Alexander Pitstra, Thijs Gloger, Abdallah Rezgui

Producer

Karim Alexander Pitstra, Rene Houwen, David Inden, Remy Anedda, Rosan Breman
About the Director
Alex Pitstra was born in Dordrecht, the Netherlands, in 1979, to a Tunisian father and a Dutch mother. He made his first film at the age of 15, but worked in music production before setting up his own production company to make commercials, installations and corporate films. He has also worked as a director of photography. 'Die Welt' is his first feature.
Awards and Festival History

Festivals


International Film Festival Rotterdam 2012, in Bright Future category (The Netherlands)
Doha Tribeca Film Festival 2012, in Arab Feature Narrative Competition (Qatar)
New Directors / New Films / 2013 / Official Selection
Rencontres Internationales des
Contacts