Délit De Solidarité
Fall Grants 2021 - Development Stage
Synopsis
France, 2016. Ariane lives alone in a house in the heart of the Roya Valley, making a modest income from her grove of olive trees. Along the side of almost any road she drives on, Ariane crosses paths with groups of helpless men, women, and children desperately trying to cross the border between France and Italy through the Valley. In 2016, French law would still punish any act of helping illegal migrants to stay on French territory. But Ariane cannot turn a blind eye to the refugees she meets and decides to protect, support, and offer them shelter. A small community is formed in her olive grove, and Ariane quickly becomes involved in a political struggle to uphold the French principle of fraternity.
Credits
Director

Mounia Meddour

Screenwriter

Mounia Meddour, Fadette Drouard

Producer

Thomas and Mathieu Verhaeghe

Production Company

Atelier de Production
About the Director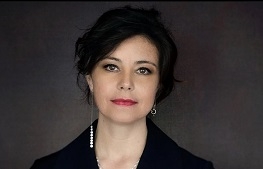 Mounia Meddour is a Franco-Algerian film director. In 2019, she directed her first feature fiction film, 'Papicha'. The film was presented at the Cannes Film Festival in the Un Certain Regard section and also received three awards at the Angoulême Film Festival in France. At the César Film Awards, the film was awarded twice with Best First Feature Film and Most Promising Actress. Her new film project 'Délit de Solidarité' is under development at Atelier de Production.
Contacts