Dede
Spring Grant 2014 - Production Stage
Synopsis
Dina lives in a remote village high in the Georgian mountains, where traditions have remained the same for centuries. Her marriage has been arranged, but when handsome Gegi returns from war, she falls in love with him and they elope. Estranged from her family, Dina has a child and is widowed. In traditional Svaneti culture, a widow must marry the first man who asks for her hand, so when Levan proposes, Dina is forced to leave her old life behind, never to see her child again. When the child falls deathly ill, Dina and Levan unite against the traditional village elders to save her.
Credits
Director

Mariam Khatchvani

Screenwriter

Mariam Khatchvani

Producer

Vladimer Katcharava

Production Company

20 Steps Productions

Production Company

20 Steps Productions
About the Director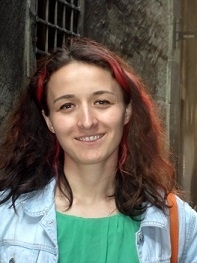 Writer-director Mariam Khatchvani was born in Ushguli, Svaneti, and studied film directing at the Shota Rustaveli State Film University. She has directed several documentaries, including 'Verdzoba' (2006), 'Beyond the Window' (2007) and 'Lichanishi and Kvirikoba' (2009). In 2013, she made the short film 'Dinola', which won 18 awards at European film festivals and was selected for La Fabrique des Cinémas du Monde at the Festival de Cannes. Funded by the Georgian National Film Centre, it was hugely successful and screened at more than 30 film festivals and was one of five nominees for Best Short Film at the European Film Awards in 2014. After seeing 'Dinola', the Sundance Institute invited Khatchvani and writer-producer Vladimer Katcharava to attend the 2015 Screenwriters' Lab. With lots of help and inspiration from renowned filmmakers including Tobias Lindholm and Catherine Hardwicke, they expanded 'Dinola' into the full-length screenplay for 'Dede'.
Awards and Festival History

Festivals


Karlovy Vary Int'l Film Festival 2017, East of the West - Competition (WP)
Contacts
Main Contact

Vladimer Katcharava

Company:

20 Steps productions

Phone:

+995322520945

Email:

katcharava@20steps.ge