Daughters of Abdul-Rahman
Spring Grant 2011 - Development Stage
Current project status: DEVELOPMENT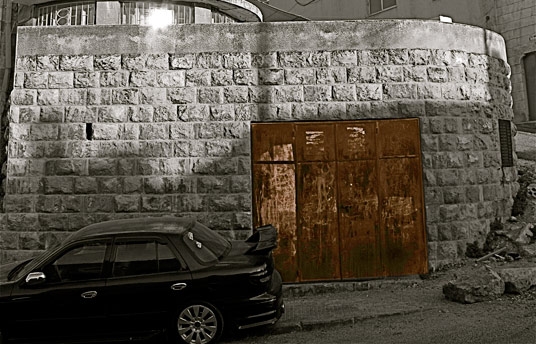 Synopsis
Single and middle-aged, Zainab lives a dreary existence as a local seamstress and her father's keeper—a stubborn and distant old man who is going senile. After unexpected events, Zainab wakes up to find her father missing. Zainab must now reunite with her three estranged sisters at the old family home to find their father, unwillingly creating a recipe for disaster. As the search for him begins, buried secrets come out, and the sisters get pushed to the edge. Through fights and laughter, the sisters realise that only through overcoming their differences will they find their father, and discover who they truly want to be. 'Daughters of Abdul-Rahman' is a universal family drama about women making choices in a patriarchal society. It is a realistic and uplifting tale about four different women who confront the truth about themselves in the most unlikely of situations.
Credits
Director

Zaid Abu Hamdan

Screenwriter

Zaid Abu Hamdan

Producer

Saba Mubarak, Zaid Abu Hamdan
About the Director
Zaid is a holder of an MFA from the New York Film Academy in Hollywood California, and a BA in Communication Arts from the Lebanese American University in Beirut.He started his career working on international TV shows as an Assistant Director and Producer, including years of TV reporting and producing for MBC group from Hollywood. Zaid's TV work extended to developing content for E! Entertainment's Golden Globes coverage in Los Angeles, in addition to directing reality and scripted shows such as 'Sesame
Street' and competition shows. In 2009, Zaid established his company Zaha Productions, producing five internationally award-winning short films to date. He travelled with his short films to more than 40 international film festivals worldwide, gaining critical
Production Company Profile
Zaha Productions was established in Amman 2009, focusing on fiction projects for film and television. ZAHA provides production services in Amman and Dubai, in addition to production services in Los Angeles California. ZAHA Productions owns an archive of internationally awarded short films like Baram & Hamza, Love…Older.. ZAHA is now gearing up to the pre-production of its' feature film "Daughters Of Abdul-Rahman", in addition to fully developing a 30-episode TV series based on its' 2012 Oscar qualified short film, Bahiya & Mahmoud.
Pan-East Media, a production company Led by actress/producer Saba Mubarak, Pan East is a media production company established in 2011 in Amman, with a main objective to create a genuine audio-visual content, while revolutionizing the media scene in the Arab World in general by hiring and training young talents to add a new perspective to the region. The company has made two hit TV series. Pan East Media has been relocated to Dubai in 2015; expanding its business to include event management. The company is adopting original scripts to develop and execute for TV also targeting corporate videos and feature films as well. We are focusing on providing best quality content for all entertainment aspects.
Contacts