Dark Skull
Spring Grants 2016
Current project status: COMPLETED
Synopsis
After his father dies, Elder is forced to live with his grandmother – far away from the city – and learn to be a worker. His godfather, Francisco, helps Elder find his place in a mining company, and the two end up working together. Elder, however, skips work daily. Francisco grudgingly endures this, and his co-workers mock him because of Elder's behavior. They also seem to know some dark secrets about Francisco's relationship with Elder's deceased father – and Elder is curious to know more. When Francisco finds Elder lost in a tunnel that is about to be blasted, he leaves him there – but because Elder survives, the miners see him as good luck. When the miners have to travel far away, the conflict between Elder and Francisco unravels.
Credits
Director

Kiro Russo

Screenwriter

Kiro Russo, Gilmar Gonzales

Producer

Kiro Russo, Pablo Paniagua
About the Director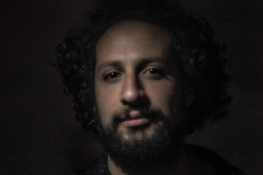 Born in La Paz, Kiro Russo is a director and producer. Trained at FUC Buenos Aires, he directed and produced three short films which got significant exposure on the festivals circuit. In 2016, Kiro completed his first feature, 'Dark Skull', selected at 80 festivals and winning 23 awards, including at Locarno FF. Developed with the support of writing residencies (Tabakalera, Moulin d'Andé), film markets and labs (LoboLab, Ciné Latino, BRLab, Fabrique des Cinémas, Artist with bright future), his second feature, 'El Gran Movimiento', was shot in La Paz and is currently in post-production. It will be completed in the first semester of 2021.
Production Company Profile
Socavón was established in 2009 in La Paz by a community of filmmakers interested in supporting fresh looks, new narrative forms and experimental cinema in Bolivia. In recent years Socavón has supported the most celebrated productions of Bolivia, including 'New Life' (2015) and 'Dark Skull' (2016) by Kiro Russo both award-winning films at Locarno Film Festival and San Sebastian Film Festival, the documentary by Miguel Hilari 'The Corral and the Wind' presented at Cinéma du Réel in 2014, and 'Sirena' by Carlos Piñeiro premiered at Mar del Plata Film Festival in 2019.
Awards and Festival History

Festivals


"Nuevas Olas IFF 2016
Las Palmas FF 2016
Viennale 2016
Mostra de Cinema Contemporâneo de Brasil 2016
Stockholm FF 2016
Ourense IFF 2016, Sección Síntomas
Pantalla Latina IFF 2016
Cinebaix IFF 2016
Lakino FF 2016
Festival del Nuevo Cine Latinoamericano de

Awards


"Special Mention Award, Locarno FF 2016, Filmmakers of the Present Competition (WP)
Special Mention (Cooperación Española award), San Sebastian FF 2016, Horizontes Latinos
Best Feature Film and Grand Prize City of Lisbon, Indie Lisboa FF 2016
Special Jur
Contacts