Daoud's Winter
Fall Grants 2016 - Production Stage
Synopsis
Iraq, winter 1988. Daoud, a young man from Baghdad, is drafted into the war with Iran. At the front, he is assigned a gruesome task at the morgue: sorting the arrivals of dead bodies and organising their transport to their final resting place. For the "martyrs', this means the family home; the "traitors" are dispatched to a mass grave in the desert. Among the dishonoured dead bodies, one man – Ali – is still breathing. When he finds the farewell letter Ali wrote to his beloved daughter, Daoud decides to save the man from this hell and reunite him with his family. He deserts the army and embarks on a dangerous journey to take his new friend home.
Credits
Director

Koutaiba Al-Janabi

Screenwriter

Koutaiba Al-Janabi

Producer

Sabine Sidawi

Production Company

Orjouane Productions
About the Director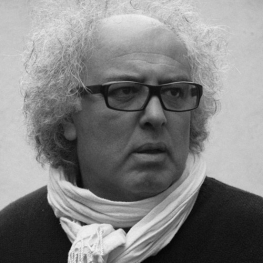 Koutaiba Al-Janabi was born in Baghdad, and studied photography and cinematography in Budapest, Hungary. He worked as a producer/director for television, as cinematographer on feature films, and he now directs and produces short films and documentaries ('The Train', 'Wasteland', 'The Ever Restless Man'). His feature film 'Leaving Baghdad', won first prize in Dubai, a British Independent Film Award, and was nominated for Cinema for Peace Award in Berlin. 'Stories of Passers Through' (2018), a feature film shot over 30 years is being shown at film festivals worldwide. 'The Woodman' is a feature film in post-production.
Contacts
Main Contact

Sabine Sidawi

Company:

Orjouane Productions

Phone:

+961 349 9080

Email:

orjouaneproductions@gmail.com