Damascus My First Kiss
Spring Grant 2011 - Post-Production Stage
Current project status: COMPLETED
Synopsis
When I got my first period, my mother kissed me and said with a smile: "Now you are a woman. You must care about your behaviour and movements". I did not understand what she meant until she forbade me from riding my beloved bicycle. Bringing together Damascene women from differing social and religious backgrounds, each woman shares secrets and recalls incidents connected to their awakening sexual consciousness and the limitation of their existence and desires. "Yearning" explores a woman's place in a male society and how it affects her womanhood and her relationship to her own body.
Credits
Director

Lina Alabed

Screenwriter

Lina Alabed

Producer

Lina Alabed
About the Director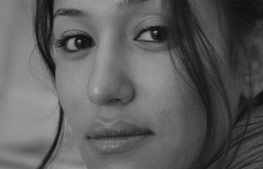 Lina Alabed is a Palestinian filmmaker. Born in 1980, she graduated from the Faculty of Journalism at Damascus University. Her graduation project was a short documentary that was broadcast on Al Jazeera in 2007. Her second short documentary, 'Noor Alhuda', produced by Al-Arabiya, was awarded the DOXBOX Jury Prize for Best Syrian Documentary Film in 2010. 'Damascus, My First Kiss' (2012) was her first feature-length documentary. Its international premiere took place at Doc Leipzig and it was broadcast on ARTE. Alabed's current project, 'Ibrahim', took the OIF Prize during the Beirut Cinema Platform in 2015.
Production Company Profile
SakADo was established in Beirut in 2011, with the intention of producing films that discuss the contemporary history of our region through the life stories of individuals. In 2012, 'Yamo', the company's first production, premiered in Visions du Réel, and has since been shown at several international festivals and venues. 'Damascus, My First Kiss was produced later in 2012 and premiered at Doc Leipzig. It has screened in several festivals and venues and was broadcast on ARTE in 2013. Since its creation, SakADo has co-produced and supported several documentaries and short films, including Mohanad Yaqubi's 'Off Frame' (2013). The company is currently working on developing and producing Lina Alabed's feature-length documentary 'Ibrahim' and Bassam Chekhes's narrative feature 'To All Naked Men'.
Contacts