Cursed Be the Phosphate
Spring Grant 2012
Current project status: COMPLETED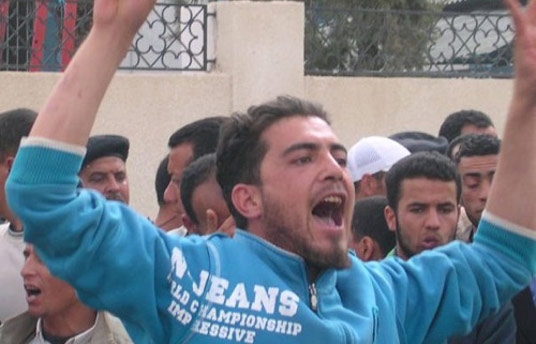 Synopsis
On 5 January 2008, a sit-in organised by a group of unemployed youths in front of the town hall of Redeyef, Tunisia, marked the beginning of a movement of civil dissent that lasted six months. Twenty-one years after the 'medical coup d'état' that brought General Ben Ali to power, he is confronted with his first popular uprising. Those involved in the uprising are Moudhaffer, Bechir, Adnene, Leila and Adel. They are teachers, the unemployed and young people in despair. Some ventured onto the streets to shout their wrath; others were there to support the silenced voices that should have been heard.
Credits
Director

Sami Tlili

Screenwriter

Sami Tlili

Producer

Dora Bouchoucha, Habib Attia
About the Director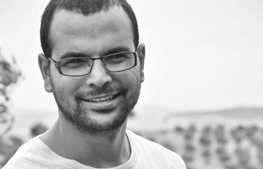 Sami Tlili is studying for a PhD in Humanities. He holds a Master's degree in French Literature from the University Paris 13 and trained in directing documentaries at Les Ateliers Varan in Paris. His debut feature-length documentary, 'Cursed Be the Phosphate' (2012), won the Black Pearl Award for Best Documentary from the Arab World at the Abu Dhabi Film Festival.
Production Company Profile
Nomadis Images is a Tunisian audiovisual production company. Its main activities include producing short and feature-length fiction films, documentaries and commercials, and providing services and training to filmmakers. The company's filmography includes Sami Tlili's 'Cursed Be the Phosphate' (2012); Hinde Boujemaa's 'It Was Better Tomorrow' (2012); Raja Amari's 'Buried Secrets' (2009), 'Satin Rouge' (2002) and 'Foreign Body' (2016); and Mohamed Ben Attia's 'Hedi' (2016).
Since 1983, CINETELEFILMS has been one of the leading production companies in Tunisia and The Arab World by producing some of the biggest blockbusters in Tunisian and Arab cinema such as MAN OF ASHES, SILENCE OF THE PALACE, HALFAOUINE… Habib ATTIA, its managing director since 2007, produces narrative and documentary films dealing firstly with contemporary sociocultural issues. His latest ventures as main producer include 'We Could Be Heroes' (2018) premièred in HOTDOCS winning the Best international documentary award, 'Beauty and The Dogs' (2017) that premièred in Cannes UN CERTAIN REGARD official selection winning the Best sound creation award, 'Writing on Snow' (2017) opening film in Carthage Film Festival, 'Zaineb Hates the Snow' (2016), which premièred in Locarno and won Golden Tanit in Carthage Film Festival, 'Challat of Tunis' (2014), which opened the Acid Programme in Cannes Film Festival, won the Best First Film award in FIFF Namur.
Awards and Festival History

Festivals


Abu Dhabi Film Festival 2012, in Documentary Competition (UAE)

Awards


Won the Best Film from the Arab World Abu Dhabi Film Festival 2012 (UAE)
Contacts