Control
Spring Grant 2012 - Production Stage
Current project status: PRODUCTION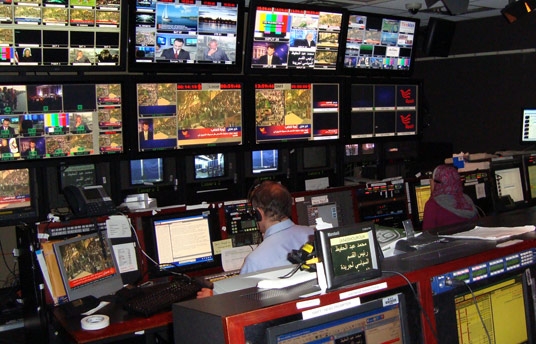 Synopsis
In the state TV control room, the technical team is preparing for what is arguably the most important speech ever transmitted there: Hosni Mubarak's address to the Tahrir Square demonstrators on January 25, 2011.
Credits
Director

Mohamed Adeeb

Screenwriter

Mohamed Adeeb

Producer

Sébastien Aubert
About the Director
Mohamed Adeeb graduated from the American University in Cairo in 2009 with a bachelor's degree in broadcasting. He then studied screenwriting for film at the University of Southern California. Adeeb now works for TVision, an Egypt-based production company that produces series and films for the Arab world.
Production Company Profile
Ad Astra Films is a production and distribution company based in Cannes that specialises in the international promotion of short films from the Arab world. The company provides customised consultancy during production to ensure short films adhere to international standards. Ad Astra represents the short films produced by Abu Dhabi-based company Twofour54, including Mohamed Adeeb's '5 Pounds', Fatma Abdulla's 'Soul', Faisal Al Sharyani's 'Ostora' and Mustafa Zakaria's 'The Pillars'.
Contacts