Constructions
Fall Grants 2017
Current project status: COMPLETED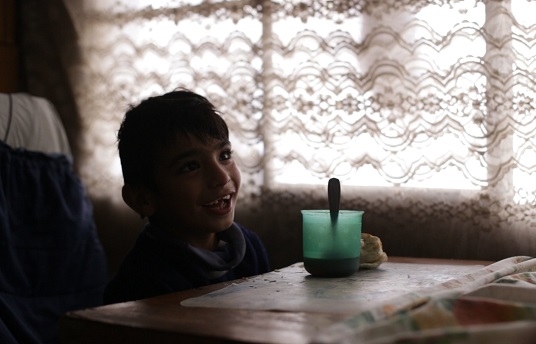 Synopsis
Pedro, an ageing security guard, patrols a deserted construction site in Córdoba, Argentina. Accompanied by his trusty radio, he whiles away the twilight hours making figurines from bottle tops. When his shift is over, Pedro returns home to the outskirts of the city and his young son, Juampi. In spite of the difficulties he faces as a single father, he always makes time for his son who is taken care of by a young couple, Jessica and Lucas while Pedro works.

Over time, Juampi grows close to the couple who are planning a new home of their own, and comes to see in Jessica the figure of his absent mother. In an attempt to deepen his relationship with his son, Pedro brings Juampi on a camping trip, hoping that their shared experience will help them reconnect.

In this affecting debut documentary from filmmaker Fernando Restelli, we get an intimate glimpse into the everyday life of a non-traditional family. The camera seems almost invisible to Pedro and Juampi as we share in their touching, genuine moments in this endearing portrait of parental love in the face of economic hardship.
Credits
Director

Fernando Martín Restelli

Screenwriter

Pablo Cruceño / Fernando Martín Restelli

Producer

Milagros Cabral Montejano, Pablo Cruceño
About the Director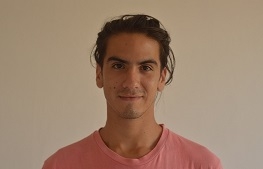 Fernando Martín Restelli is a filmmaker, editor and producer born in 1991 in Misiones, Argentina. In 2016, he made the short film 'Merodeo', which received the Special Jury Prize at FICValdivia. His first feature 'Constructions' (2018) had its World Premiere at IDFA First Appearance Competition and participated in Mar del Plata Int'l Film Festival. He is in the process of developing his second documentary feature film. As a producer, he's currently working on two films of Pablo Martín Weber; 'Echoes From Xinjiang' and 'City of my Dreams'.
Production Company Profile
Periferia Cine is a young production company based in Córdoba, Argentina, that generates committed, creative documentaries and non-fiction films for an international audience, helping filmmakers explore and shape their own personal voices, with a special focus on fresh and new talent and contemporary social issues. Periferia's films have participated and received awards and recognition in various film festivals, including Visions du Réel, the International Documentary Festival Amsterdam, MDQFilmFest, the Valdivia International Film Festival, the Transcinema International Film Festival, and DocMontevideo.
Awards and Festival History

Festivals


"IDFA 2018, Competition for First Appearance (WP)
Transcinema Festival Int'l de Cine 2018
Qumra 2019, New Voices
MICDOC 2019
DocMontevideo 2019
Festifreak 2019
Bannabá Fest 2019
Festival de Cine Radical 2019
Black Canvas, Contemporary FF 2019
DocBuenosAir

Awards


"Best Argentinian Script Award and Special Mention for First Feature by PC Film Directors Association, Mar del Plata Film Fest Mar del Plata 2018
Jury Special Mention, Audience Award and Best Local Film by APAC Cordoba Producers Association, FICIC Cosquin
Contacts
Main Contact

Milagros Cabral Montejano

Company:

Periferia Cine

Phone:

+54 935 165 711 18

Email:

milagros.cabralm@periferiacine.com