Concrete Land
Spring Grants 2021 - Production Stage
Current project status: PRODUCTION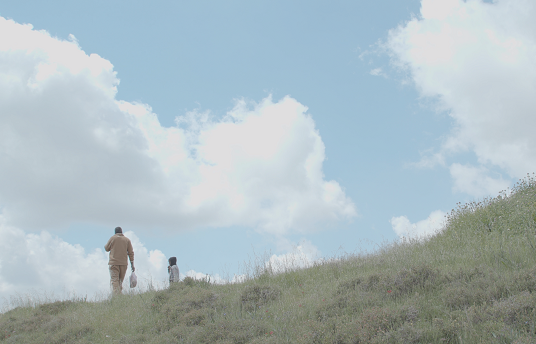 Synopsis
Al-Najar is a Bedouin family of three generations living in makeshift tents in one of Amman's suburbs on land they don't own. They have lived as Bedouins with their different animals on that land for the past 21 years. In recent years, the area transformed into a high-class neighbourhood. Their quiet Bedouin life is turned upside down when construction starts to creep up on them. Their new neighbours are focused on kicking them out of the area in order to "clean up" the neighbourhood. When one neighbour files a complaint against the family with the local government, the threat becomes a reality, and the family is forced to make a choice. To continue to be Bedouins and find a new land to occupy; or abandon their lifestyle and move to the city. The family is in a dire situation, they have conflicting inner desires, and as the tension between them and their new neighbour rises—Awad realizes the only way to resolve this tension is to relocate their tents.
Credits
Director

Asmahan Bkerat

Producer

Sahar Yousefi
About the Director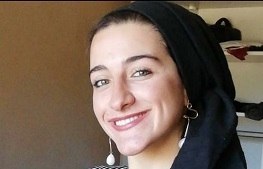 Asmahan Bkerat is a Palestinian-Jordanian documentary filmmaker based in Amman. Her love for cinema has led her to work in various roles on films of different scales, before setting on the path of documentary film. Bkerat has worked on international promos for the UEFA, as well as the upcoming German feature documentary 'Waterproof' (2019). She has also worked on Hollywood blockbusters such as Disney's 'Aladdin' (2019) and Sky One's 'Strike Back'. Bkerat's first short documentary 'Badrya' won the Jury Prize for Best MiniDoc at the Sebastopol Documentary Film Festival. She is currently working on her first feature-length documentary 'Concrete Land', which received the IDFA Bertha Fund and is the first Jordanian film to be a finalist for the Whickers Awards. She also has two short documentaries in post. She is an alumnus of the IDFA Academy, The Scottish Documentary Institute, The American Film Showcase, and the RFC.
Production Company Profile
Nava Projects is a multidisciplinary production company creating diverse content for global audiences. We create filmmaker-driven features, series, and interactive content. Our most recent feature, the Telefilm-funded documentary 'Play Your Gender', won the Edith Lando Peace Prize, among other accolades, and can be currently viewed on CBC's documentary channel. Our latest released project, the animated short documentary 'In the Shadow of the Pines', premiered at the 2020 Hot Docs International Documentary Film Festival and won best animated short at the Ottawa International Animation Film Festival and the San Francisco Film Festival, among several other awards. We have several projects in financed development with various award-winning filmmakers in North America, Europe, and the MENA region, including 'Concrete Land' by Asmahan Bkerat.
Contacts