Cinema Kawakeb
Fall Grants 2022 - Post-Production Stage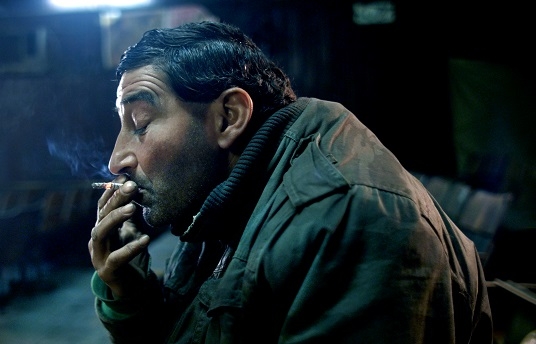 Synopsis
After the pandemic lockdown was lifted in 2022, Youssef and Ali were relieved that they could now reopen one of the oldest remaining cinemas in downtown Amman—Cinema Kawakeb. But they discover that the owner of the cinema has taken advantage of the government loans. He spent the funds elsewhere, and if the cinema reopens, he must repay the full amount. The situation has left Youssef and Ali in a dilemma, preventing them from reopening the cinema they had invested every last penny in renovating before the pandemic started.

Day by day, and through the hidden lens behind the cinema ticket box, the cinema entrance becomes a daily destination for the neighbours to vent about their economic pressures and devise solutions for the cinema to reopen. Abu Hussam, an old friend and colleague of Ali and Youssef, comes up with the idea that might help both parties as he reminds them that Ali still owns a rare black and white 35mm film. But this film is stored in the old cinema Al Hussein which has been closed due to family disputes. Their sole mission is now to convince the guard of cinema Al Hussein to let them search for their film. If they get it, what is the possibility of selling it to help pay back the loan and bring the cinema to life?
Credits
Director

Mahmoud Massad

Screenwriter

Mahmoud Al Massad

Producer

Dima Hadmallah, Mahmoud Al Massad

Production Company

Jo Image
About the Director
Mahmoud Al Massad is a Jordanian/Dutch director, scriptwriter and producer. He received acclaim for his feature documentaries 'Shatter Hassan', 'Recycle' and 'This Is My Picture When I Was Dead', reaching audiences worldwide. Al Massad won three international awards for the script of his film, 'Blessed Benefit' a narrative feature, which premiered in 2016 at Toronto International Film Festival and won the NETPAC jury award for the Best Asian film as well as the Special jury award for best acting at Warsaw Film Festival. The film is featured on Netflix. Al Massad is currently instructing a long-term Writers' Room for Jordanian talents in partnership with the Royal film commission.
Contacts