Children of the Famine
Spring Grants 2018 - Production Stage
Current project status: POST-PRODUCTION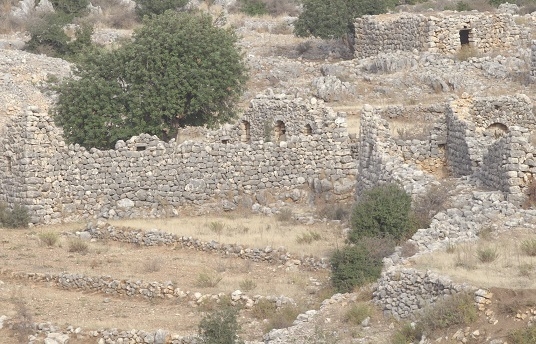 Synopsis
Between 1915 and 1918, a famine killed an estimated two hundred thousand people, almost half of the population of Mount Lebanon at that time, a region that formed the 'Moutasarrifiya' and had a special status in the Ottoman Empire. During the tragedy, villages were entirely emptied; today only ruins remain there. The hungry who fled to cities like Beirut and Tripoli that were outside Mount Lebanon begged and moaned for food while watching the luxurious meals from the windows of wealthy monopolists. The dead were buried in unmarked mass graves all over the territory, and some were even thrown into the sea. Despite the extent of the disaster, today there is no memorial or national day for these dead. Why has the memory of this famine been excluded from official history?
Credits
Director

Reine Mitri

Screenwriter

Reine Mitri

Producer

Reine Mitri
About the Director
Reine Mitri is a writer, director and producer. The primary theme of her films is personal and collective memory. Always interweaving the intimate and the public, she delves into the reasons for personal and collective malaise. Over the past 15 years, she documented the changes in Beirut in particular and Lebanon in general, challenging the official endeavours to obliterate the country's memory. Since 2001, she has made six films including 'In This Land Lay Graves of Mine' which documents forced displacements during the Lebanese civil war and the country's present-day divisions.
Production Company Profile
After 15 years of producing her own films, individually or within production companies, filmmaker Reine Mitri established her own production company Les films de l'absence. Adopting a non-conformist approach to cinema, the company produces politically, socially and aesthetically "disobedient" films, which are uncompromising and void of self-complacency.
Contacts
Main Contact

Reine Mitri

Company:

Les films de l'absence

Phone:

+961 1285154

Email:

la_soldadera@yahoo.com