Chikha
Spring Grants 2022 - Production Stage
Synopsis
Fatine, a 17-year-old girl, lives in Azemmour, Morocco, with her mother Nadia, and grandfather. Her mother is a "chikha" (singer and dancer of popular Moroccan music who animates weddings, circumcisions and other celebrations with the art of Aïta) by profession and heritage. Having finished high school, Fatine is torn between two opposing paths—either to perpetuate the family artistic tradition—or lead a more ordered life with her boyfriend Youssef, who rejects her sulphurous artistic heritage. As deeply in love with Youssef as with Aïta (ancestral poetic and musical art practised mainly by women-artists "chikhates" in Morocco), she has to decide on the direction of her life to fulfil herself. An unforeseen ultimatum forces her to make a radical decision.
Credits
Director

Ayoub Layoussifi & Zahoua Raji

Screenwriter

Yamina Zarou, Ayoub Layoussifi & Zahoua Raji

Producer

Najib Walid Derkaoui & David Azoulay

Production Company

Cine-Scene
About the Director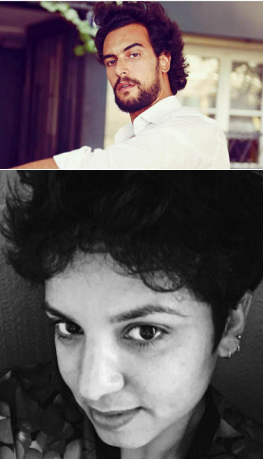 Born in 1983, Ayoub Layoussifi is a Moroccan director who aims to talk about daily life matters in his films for a large audience.
Born in Brussels in 1980, of Moroccan immigrant parents, Zahoua grew up in a large family, attended Catholic schools and received a strict education. To stand out in this environment, very young, Zahoua takes refuge behind a camera. 2000, she joined the Royal Academy of Fine Arts in Brussels. For 5 years, she worked as a makeup artist, costume designer and set photographer on Moroccan television series, short and feature films. Zahoua undertook research and conducted interviews with the Chikhates in 2019. She is currently preparing her first photo exhibition in Paris and Casablanca.
Contacts