Chaos
Fall Grants 2017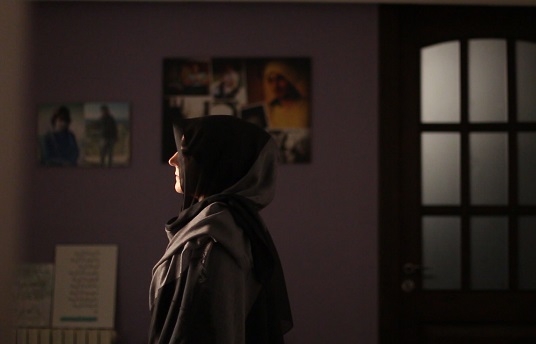 Synopsis
'Chaos' narrates the story of three women in three cities – three women who have given up on life. One lives in Damascus. She has stopped speaking to others entirely, seeking refuge in silence since the death of her son in the war. The other has left Damascus as a result of the war there, hiding herself in Sweden. The third ended up in Vienna and faces an unknown future. The film is a discussion among one woman stuck in Damascus, a second stuck in exile, and a third who has recently left. It is a conversation between the interior and exterior – which is also an impossible conversation.
Credits
Director

Sara Fattahi

Producer

Paolo Calamita

Production Company

Little Magnet Films
About the Director
Sara Fattahi was born in Damascus in 1983. In 2010, she started to produce and direct her own documentary films independently. She finished her first short documentary '27 Metres' in 2013. Since 2014, she has collaborated in researching and writing independent short film projects. 'Coma' (2015), her first feature-length documentary, was granted the Regard Neuf Award for Best First Feature Film at Visions du Réel and took the FIPRESCI Award at the Vienna Film Festival in 2015, and has been screened in numerous festivals, such as MoMA's Doc Fortnight, the Berlin International Film Festival, and the São Paulo Film Festival.
Awards and Festival History

Festivals


"Sevilla IFF 2018
Montreal Int'l Documentary Festival (RIDM) 2018
IDFA 2018, Best of Fests
Doc Fortnight 2019: MoMA's Festival of Int'l Nonfiction Film and Media
Fid Marseille 2019"

Awards


"Best Film, Locarno FF 2018, Cineasti Del Presente (WP)
IDFA 2018, Best of Fests and nominated for the Amsterdam Human Rights Award
Erste Bank's ExtraVALUE Film Award, Viennale IFF 2018
Best Feature Film (Ex Aequo), Mar del Plata 2018 "
Contacts