Bull Shark
Spring Grants 2016 - Development Stage
Current project status: Development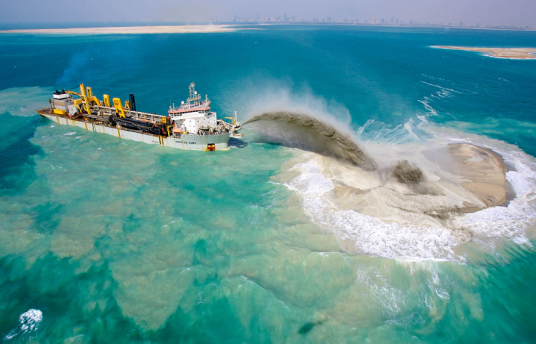 Synopsis
'Bull Shark' is inspired by real events that took place during the second wave of economic growth in the GCC, from the late 1990s until 2011. At that time, a sharia-compliant standard for private-equity investment banking allowed for the development of hedge funds to facilitate the infrastructure of mega-cities and numerous other projects in all GCC countries and around the world. When an up-and-coming banker gets hints of foul play from his most loyal investors, he is compelled to attempt to topple a regime stifled by greed, excess and power.
Credits
Director

Mohammed Al Ibrahim

Producer

Mohamed Al Hamadi, Bassam Al Ibrahim, Khaled Al Jaber
About the Director
Mohammed Al Ibrahim's 2010 narrative short 'Land of Pearls' screened at a number of events, including the Gulf Film Festival, DTFF, and ADFF. He also wrote and directed the short film Bidoon in 2013, winning best short narrative at ADFF and GCC Film Festival. He is a Film & Media graduate from the University of California, Irvine.
Production Company Profile
Innovation Films is a film and television production company whose main vision is to create a solid film industry that exports world-class filmmaking. Past productions include the feature film 'Lockdown: Red Moon Escape', as well as several successful short films; the company also co-produced the American indie title 'KillCam'. Innovation prides itself on creating and nurturing local talent, both in front of and behind the camera, and most crew members working with Innovation are local film professionals or trainees. We actively contribute to local expertise by having interns shadow industry professionals on set and placing trainees on commercials, and short and feature films. Innovation also conducts scriptwriting, producing and directing classes, and weekly acting workshops overseen by Academy Award nominee Scander Copti.
Contacts
Main Contact

Mohammed Al Ibrahim

Company:

Independent

Phone:

6609 0510

Email:

mohamed.alibrahim@hotmail.com