Brotherhood
Spring Grants 2018
Current project status: COMPLETED
Synopsis
Mohamed is a hardened shepherd living in rural Tunisia with his wife and two sons. His life is thrown into turmoil when his oldest son Malik returns home from Syria with a new wife named Reem. Malik's mother and younger brothers are quick to embrace Malik's return, but Mohamed is uncomfortable with his presence and potential radical influence on the family. 'Brotherhood' explores the complexity of familial relationships and the destructive effect of assumptions.
Credits
Director

Meryam Joobeur

Screenwriter

Meryam Joobeur

Producer

Habib Attia, Sarra Ben-Hassen, Maria Gracia Turgeon, Meryam Joobeur, Annick Blanc
About the Director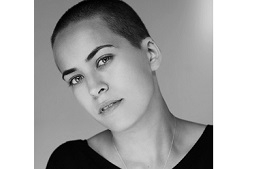 Meryam Joobeur is an Academy Award-nominated Tunisian-American writer / director / producer, based in Montréal, Canada. Her work includes both documentary and fiction. Her short films' Gods, Weeds and Revolutions' (2012) and 'Born in the Maelstrom' (2017), starring Sasha Lane, screened in dozens of national and international festivals. Her Academy nominated short 'Brotherhood' (2018) screened at 150+ festivals and won 75 international prizes.
Production Company Profile
Since 1983, CINETELEFILMS has been one of the leading production companies in Tunisia and The Arab World by producing some of the biggest blockbusters in Tunisian and Arab cinema such as MAN OF ASHES, SILENCE OF THE PALACE, HALFAOUINE… Habib ATTIA, its managing director since 2007, produces narrative and documentary films dealing firstly with contemporary sociocultural issues. His latest ventures as main producer include 'We Could Be Heroes' (2018) premièred in HOTDOCS winning the Best international documentary award, 'Beauty and The Dogs' (2017) that premièred in Cannes UN CERTAIN REGARD official selection winning the Best sound creation award, 'Writing on Snow' (2017) opening film in Carthage Film Festival, 'Zaineb Hates the Snow' (2016), which premièred in Locarno and won Golden Tanit in Carthage Film Festival, 'Challat of Tunis' (2014), which opened the Acid Programme in Cannes Film Festival, won the Best First Film award in FIFF Namur.
Awards and Festival History

Festivals


"Stocholm FF 2018
Sundance FF 2019, Shorts
Amsterdam Arab FF 2019
FESTIVAL DEL CINEMA AFRICANO, D'ASIA E AMERICA LATINA 2019
Manarat FF 2019
NAMUR IFF 2019
Alfilm Arab FF 2020 "

Awards


"Best Canadian Short Film, TIFF 2018 (WP)
Best Short Film, Cairo IFF 2018
Golden Tanit for Best Short Fiction, Carthage FF 2018
Audience Award and Grand Prize for Best Short Film, Montreal Festival of New Cinema 2018
Special Mention of the Jury, Clermont
Contacts
Main Contact

Habib Attia

Company:

Cinetelefilms

Phone:

+216 70731987

Email:

mh.attia@cinetelefilms.net