Born in the Maelstrom
Spring Grants 2016 - Production Stage
Current project status: COMPLETED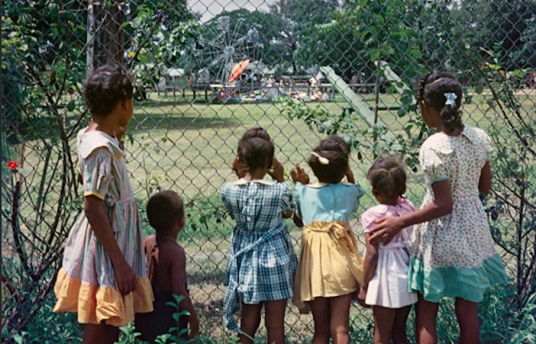 Synopsis
Inspired by the novel 'Naissance de Rebecca à l'ère des tourments' by Québécoise author Marie-Claire Blais, 'Born in the Maelstrom' is an impressionistic coming-of-age story of an 18-year-old biracial girl named Rebecca and her struggle against racism, oppression and the karmic ties that haunt the human spirit. The film follows Rebecca as she endures her last days on an all-female campsite/commune with her black mother Vénus.
Credits
Director

Meryam Joobeur

Screenwriter

Meryam Joobeur

Producer

Hani Ouichou
About the Director
Meryam Joobeur is a graduate of Mel Hoppenheim School of Cinema in Montréal. Her first documentary 'Gods, Weeds & Revolutions' (2012) exploring memory through Alzheimer's and the Tunisian revolution was screened internationally, winning multiple awards. Meryam has participated in the Producer's Network of the Carthage International Film Festival, Berlinale Talents, TIFF Talent Lab, Rawi Screenwriters' Lab, and the Med Film Factory Directors' Lab.
Production Company Profile
Founded in Montreal in 2012, Art & Essai aims to offer creators the means to express their vision of cinema and life. We strive to develop unconventional and provocative films that will retain their relevance many years from now. To date, Art & Essai has produced a dozen short films and three feature films that have been well-received in Canada and internationally.
Contacts