Bombay Rose
Spring Grant 2014 - Production Stage
Current project status: COMPLETED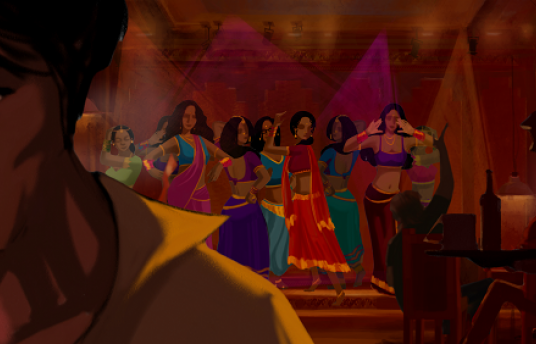 Synopsis
'Bombay Rose' is a musical romance set on the streets of Bombay, telling the story of Kamala and Salim's quest for love in this chaotic and beautiful city. The story is told through exquisite hand-painted animation created by award-winning animator Gitanjali Rao.
Credits
Director

Gitanjali Rao

Screenwriter

Gitanjali Rao

Producer

Rohit Khattar, Deborah Sathe, Charlotte Uzu, Serge Lalou, Clara Mahieu
About the Director
Gitanjali graduated with honours as a Bachelor of Fine Arts from Sir J. J. Institute of Applied Art, Mumbai, in 1994. She is a self-taught animator, filmmaker, illustrator, teacher and theatre artist. She has since, independently produced, directed and animated three internationally award- winning short films, 'Orange', 'Printed Rainbow' and 'True Love Story'
Production Company Profile
Since 1984, Les Films d'Ici has been producing feature-length documentaries, feature films, one-hour documentaries and film collections. The company's catalogue includes more than 700 films that have been released in theatres, shown in festivals and broadcast on television worldwide.
Contacts
Main Contact

Serge Lalou

Company:

Les Films d'Ici Méditerranée

Phone:

+33144522323

Email:

contact@filmsdicimediterranee.fr