Bombay Rose
Spring Grant 2014 - Production Stage
Current project status: PRODUCTION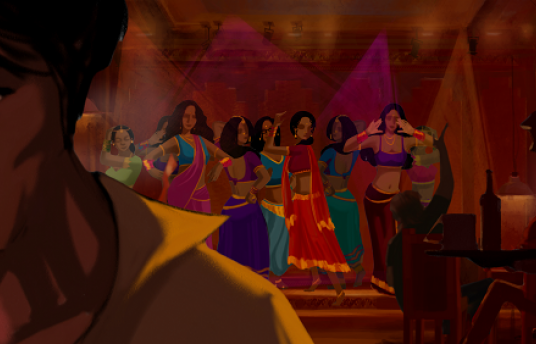 Synopsis
Bollywood is a cult in India. What is it that makes millions of people believe in it so strongly, follow it with such a passion and celebrate it with such fervour, when for most Indians, life is a struggle from one day to the next? This film is an attempt at demystifying what Bollywood means for young people in love on the streets of Bombay.
Credits
Director

Gitanjali Rao

Screenwriter

Gitanjali Rao

Producer

Serge Lalou, Clara Mahieu
About the Director
Gitanjali Rao obtained her BFA with honours from the Sir J. J. Institute of Applied Art in Mumbai. A director, producer, animator and theatre artist, she has independently produced and directed three award-winning short films: 'Orange' (2006); 'Printed Rainbow' (2008); and 'TrueLoveStory', which had its premiere at the Cannes Critics' Week. Rao recently received funding from the Doha Film Institute in support of the upcoming feature-length version of 'TrueLoveStory'.
Production Company Profile
Since 1984, Les Films d'Ici has been producing feature-length documentaries, feature films, one-hour documentaries and film collections. The company's catalogue includes more than 700 films that have been released in theatres, shown in festivals and broadcast on television worldwide.
Contacts
Main Contact

Serge Lalou

Company:

Les Films d'Ici Méditerranée

Phone:

+33144522323

Email:

contact@filmsdicimediterranee.fr