Blessed Benefit
Spring Grant 2012 - Production Stage
Synopsis
Ahmad, a construction worker, gets tangled up in an unfortunate business deal that lands him in prison. He meets Ibrahim, a fraudster who ruins his last hope of proving his innocence. Ahmad is awakened by the realisation that the life he has in prison might be better than the one he has on the outside.
Credits
Director

Mahmoud Al Massad

Screenwriter

Mahmoud Al Massad

Producer

Thanassis Karathanos Karathanos, Omar Massad, Dima Hamdallah, Julius Ponten

Production Company

Jo image Film Productions
About the Director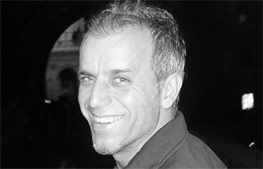 Jordanian filmmaker Mahmoud Al Massad has received international critical acclaim for his documentaries 'Shatter Hassan' (2001), 'Recycle' (2007) and 'This Is My Picture When I Was Dead' (2010), while reaching large audiences in the West, Eastern Europe and the Middle East. 'Recycle' received the World Cinema Cinematography Award at Sundance in 2008 and screened at more than 70 international film festivals. It was theatrically released in several European countries and sold to ITVS Independent Lens (USA). The script for 'Blessed Benefit' won the Abu Dhabi Shasha Grant, the Arte Cinema Award and the Global Film Initiative Award, and was part of L' Atelier at the Festival de Cannes in 2012.
Awards and Festival History

Festivals


Cannes Film Festival 2012, L'Atelier Programme (France)

Awards


Received the Shasha Script Award at the Abu Dhabi Film Commission 2011
Received Best Pitching Project ARTE 2011
Received the Global Film Initiative Award 2012
Contacts
Director

Mahmoud Al Massad

Company:

jo image

Phone:

+962 795 907 627

Email:

almassad@me.com