Between Revolutions
Spring Grants 2022 - Post-Production Stage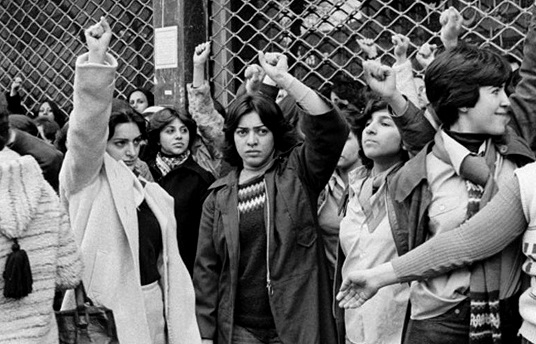 Synopsis
Maria and Zahra, two women from Romania and Iran, become friends during their medical studies in Bucharest. Bound by the same dreams and hopes, they kept each other's secrets. In 1978, before her final year at the university, Zahra went home to Iran during her summer holiday and never returned to finish her studies. The 1979 Iranian Revolution kept them apart, but their friendship endured in their letters to each other. Trapped between the fear of the present, the longing for change and the hope for a different future, they see in each other's reflection the dreams they once had. Composed entirely of archives, most of them never before seen, this film is a story about two women's friendship, hope and utopia.
Credits
Director

Vlad Petri

Screenwriter

Vlad Petri, Lavinia Braniște

Producer

Monica Lăzurean-Gorgan, Oliver Sertić

Production Company

Activ Docs
About the Director
Vlad Petri is a film director, cinematographer, screenwriter and producer. After graduating from Cinematography at the University of Theatre and Film in Bucharest, he undertook a MA degree in Visual and Media Anthropology at Freie University in Berlin. Petri has worked as a cinematographer, photographer, film tutor and festival selector. In recent years he has focused on film directing, being particularly interested in topics regarding the Middle East and Eastern Europe, with a keen interest in political and social issues. His films, bordering between documentary and fiction, have been shown in international film festivals like Rotterdam, Sarajevo and Jihlava.
Contacts