Behind the Wall
Fall Grant 2015 - Production Stage
Current project status: COMPLETED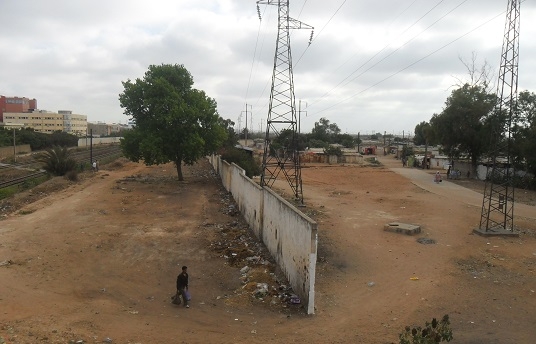 Synopsis
'Behind the Wall' is the story of Nadia, an over-protected five-year-old girl who lives in a Casablanca slum separated from the rest of the city by the wall that surrounds it. She is about to start attending school, which proves to be an upheaval for her parents, and especially for Souad, her mother. Souad remains calm as long as Nadia stays within the shantytown walls, but her serenity evaporates once Nadia transcends the slum's borders. Then one day, the municipality starts painting this wall. Why this sudden interest?
Credits
Director

Karima Zoubir

Screenwriter

Karima Zoubir

Producer

Karima Zoubir
About the Director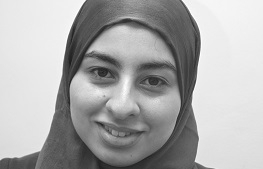 Karima Zoubir has worked as a freelance documentary filmmaker and script supervisor since graduating cum laude in 2005 from the Audiovisual Department of Casablanca University. In November, 2005, she attended her first filmmaking master class at the Marrakech/Tribeca Filmmakers Exchange given by Martin Scorsese and Abbas Kiarostami. Over the past few years, she participated in film workshops including the Berlinale Talent Campus, Beirut DC and ARTE's Two Sides of the Coin, and Access. She was also invited to markets such as Medimed and the Durban FilmMart with her project 'Camera/Woman' (2012).
Production Company Profile
Les Films de Demain is a young and ambitious independent production company based in Casablanca. Dedicated to producing creative documentaries and narrative films on the basis of originality and strong personal vision, the company's films tackle subjects that focus on issues of human rights and social justice. The company's aim is to develop stories on topical questions and timeless subjects, and films that are carefully researched and that rigorously explore their subject matter, that are audacious, open to the diversity of the world and that have their place on the international scene – films that question the world and propose new ways of looking at it. Films that keep us from closing our eyes. We want to make films that tell us something about who we are as humans, and about the large and small things in life that affect us.
Awards and Festival History

Festivals


Dubai International Film Festival 2016, Muhr Short (WP)
Contacts