Banel & Adama
Spring Grants 2023 - Post-Production Stage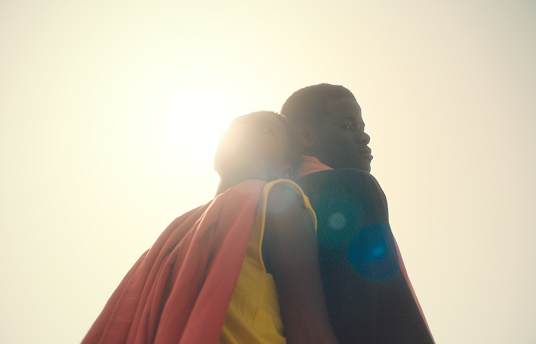 Synopsis
Banel and Adama are fiercely in love. The young married couple lives in a remote village in northern Senegal. For them, nothing else exists. Yet their perfect everlasting love is on a collision course with their community's customs. Because in this world, there is no room for passion, let alone chaos.
Credits
Director

Ramata-Toulaye Sy

Screenwriter

Ramata-Toulaye Sy

Producer

Eric Névé & Maud Leclair-Névé (La Chauve-Souris), Margaux Juvénal (Take Shelter), Souleymane Kébé (Astou Production), Oumar Gabar Sy (Astou Films), Andrey S. Diarra (DS Productions)

Production Company

La Chauve-Souris, Take Shelter, Astou Production, Astou Films, DS Productions
About the Director
French-Senegalese Ramata-Toulaye Sy was born and raised in the Paris region. She joined La Fémis in 2011 in the Screenwriting Department, graduating in 2015. Ramata-Toulaye worked, among others, as a screenwriter on the film 'Sibel' (2018) by C. Zencirci and G. Giovanetti, as well as on 'Our Lady of the Nile' (2019) by A. Rahimi. In 2020, Ramata-Toulaye directed her first short film, 'Astel', which was selected for over 80 festivals and pre-selected for the 2023 César Awards. 'Banel & Adama' is her first feature film.
Contacts