Aya
Spring Grant 2015 - Production Stage
Current project status: COMPLETED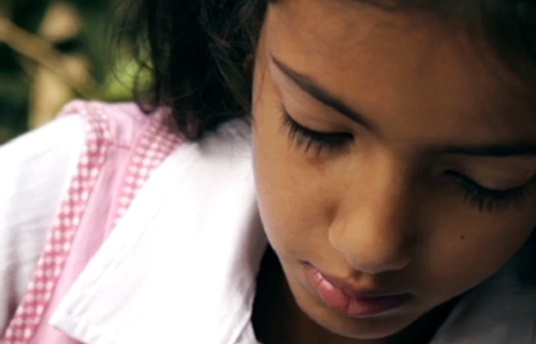 Synopsis
Seven-year-old Aya lives in an inner-city neighbourhood of Marseille. Intelligent and obsessed with drawing, Aya is very close to her mother Meriem, a French convert to Islam. Her father Youssef, torn between his love for his wife and his fear of being banished from the Salafi community of which he is a member, feels he has no choice but to force Meriem to wear a niqab. One day, an unexpected turn of events disrupts the life of this fragile family.
Credits
Director

Moufida Fedhila

Screenwriter

Moufida Fedhila

Producer

Antonio Magilano
About the Director
Moufida Fedhila is a Tunisian producer and filmmaker. She co-founded Yol Film House and produced several award-winning fiction and documentary that have been selected in worldwide film festivals and several production forums such as Cannes Film Festival, Durban FilmMart, Cinelink of Sarajevo Film Festival, Berlinale Talent, Atelier Produire Au Sud of 3 Continents Film Festival, and Producers Network of Carthage Film Festival. Her latest film 'Aya' is a coproduction between Tunisia, France and Qatar had international success and a brilliant career. It won several awards in worldwide film festivals and was selected in more than 150 film festivals such as NewFilmmakers Los Angeles in partnership with The Academy of Motion Picture Arts and Sciences (Oscars). At the 34th Vues d'Afrique International Film Festival in Montreal, she received a tribute for her work. She lives and works between Tunis and Paris.
Production Company Profile
Appel d'air Films is a production company that was established in Marseille to create, support, produce and launch innovative audiovisual projects around the Euro-Mediterranean region. Appel d'air focuses on developing and producing feature-length fiction and documentary films without regard to any limitations of form, length or technology. The company aims to develop formats for innovative storytelling on new screens (web, tablet and mobile), and to expand audiences for traditional screens through bimedia and transmedia with strong and distinctive outstanding editorial content.
Contacts
Director

Moufida Fedhila

Company:

Movida Movies

Phone:

+33953090077

Email:

moufida.fedhila@gmail.com

Main Contact

Antonio Magliano

Company:

Appel d'Air Films

Phone:

+330630880978

Email:

appeldairfilms@gmail.com