Asphalt
Spring Grant 2011 - Development Stage
Current project status: COMPLETED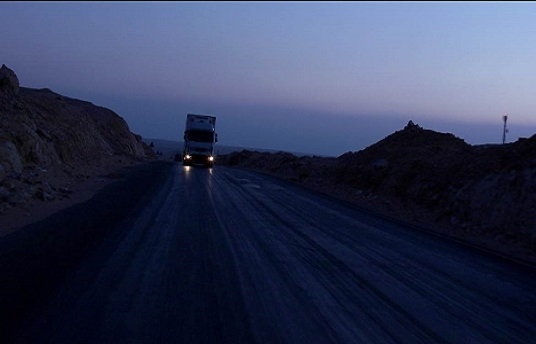 Synopsis
'Asphalt' delves into the lives of two truck drivers on the road, crossing borders, towns and cities, loading and unloading goods. Lebanese truck driver Derar Nsseir transports goods across Syria, Jordan and all the way to other countries. Meanwhile, Mohamad Ahmad (Scooter), an Egyptian, drives across Egypt and to the Sudanese border delivering necessities. Yet these two have one thing in common: making a living in ever-changing scenery on an asphalt road that stretches kilometres across the Arab world. 'Asphalt' takes us on a journey to examine closely the subtle relationship between man and machine, and provides a reflection on life from behind the wheel.
Credits
Director

Ali Hammoud

Screenwriter

Ali Hammoud

Producer

Abir Hashem
About the Director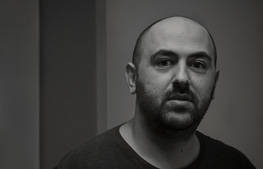 Born and raised in Kuwait, Ali Hammoud is a Lebanese filmmaker, executive producer and artist. He completed his BA in Communication Arts at the University of Alabama at Birmingham. Since 2001, he has worked as a freelance director and editor for several TV stations, and on documentary films in Lebanon and abroad. In 2009, Hammoud completed his debut short documentary, 'about those who have gone', which was shown at DocuDays and the Dubai International Film Festival. 'Asphalt' is his first feature documentary.
Production Company Profile
Solo Films is a full-service film and video production company based in Beirut. With a strong, creative and resourceful team, Solo Films aims to create films and videos with high production values and strong narrative elements. Solo works with accomplished practitioners to find innovative ways of using the moving image to tell a story across multiple platforms. The company deals with broadcasters including the BBC, Discovery Channel, Al Jazeera Documentary, Al Jazeera English, Spanish TV (TVE) and many private foreign production companies.
Awards and Festival History

Festivals


Visions du Reel 2016, Regard Neuf (WP)
Lebanese FF 2016
IF de Cine Migrante 2016
MedFilm Festival 2016
Carbonia FF 2016
Contacts