As I Want
Fall Grants 2020 - Post-Production Stage
Current project status: COMPLETED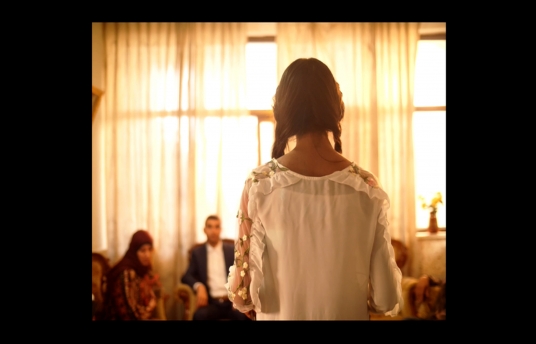 Synopsis
Cairo, January 25, 2013, the second anniversary of the revolution, under then-president Mohamed Morsi—Egypt is in turmoil as protests sweep the country against Muslim-Brotherhood rule. An explosion of politically charged sexual assaults sweeps through Tahrir Square. After the public aggression of her best friend and over 50 other women that night alone, the director begins to use her camera as a protector and weapon against sexual terrorism as she documents the chaos around her. But she also turns the camera onto herself, to see herself and question what being a woman really means. As she becomes pregnant, she re-examines the constructs of her own childhood in Palestine—how her fate was determined because she was born a girl. She initiates an inner-dialogue with her deceased mother telling her all the things she was never able to say, thus setting her on a course of individual strength, collective power, and personal emancipation.
Credits
Director

Samaher Alqadi

Screenwriter

Samaher Alqadi

Producer

Karim El Hakim, Thomas Kaske, Kaske Film
About the Director
Samaher Alqadi is an emerging voice in Arabic documentary filmmaking. Her films focus on the evolving status of women and dissident artists in the Middle East.
Production Company Profile
Idioms Film was established in Ramallah in 2004 with the purpose of developing the cinematic capacity of independent film production in Palestine, by improving accessibility to production facilities, international film markets, and financing. Our recent feature documentaries titles include 'As I Want' by Samaher Al Qadi, 'Ibrahim, A Fate to Define' by Lina Al-Abed, 'Ouroboros' by Basma Al-Sharif, 'Ambulance' by Mohammed Jabaly, 'Off Frame AKA Revolution Until Victory' by Mohanad Yaqubi, 'Suspended Time' by several directors, and 'Infiltrators' by Khaled Jarrar.
Awards and Festival History

Festivals


World Première at the Berlinale in Encounters
Contacts