Amateurs, Stars and Extras, or the Labor of Love
Fall Grant 2012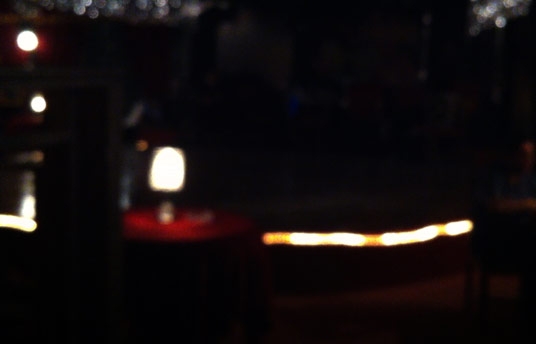 Synopsis
Amateurs, Stars and Extras or the labor of love, looks at the invisible work of care through different languages and different groups of people talking about domestic work. Through casting, TV series sets, acting and extras, the domestic workers' syndicate in Mexico city, a group of friends in Beirut, Joy a migrant worker from Beirut, ASE or the labor of love is set in the backstage of scenes blurring the division between stage and backstage and looking at the dark side and the pillar of economy: underpaid/unpaid labor of domestic work, mainly performed by women. The question would then be, how to resist this mode of reproductive work? ASE or the Labor of Love is a layered film where the set of filmmaking becomes an open space for thinking and generating politics, leisure and resistance. What is work? How can we resist it? In a continuous dialectic between work as representation and the representation of work and its exploitations the film has an optimistic take on collectivities and collective political projects.
Credits
Director

Marwa Arsanios

Screenwriter

Marwa Arsanios

Producer

Abla Khoury, Lara Chekerdjian, Marwa Arsanios
About the Director
Marwa Arsanios lives and works in Beirut and received her MFA from the University of the Arts, London, in 2007. She was a researcher in the Fine Art department at Jan Van Eyck Academie from 2011 to 2012. Arsanios has had solo exhibitions at Witte de With, Rotterdam (2016), the Kunsthalle Lissabon, Lisbon (2015), and Art in General, New York City (2015). Her work was also shown at the Venice Biennale (2013), the Istanbul Biennial (2011), the Home Works Forum in Beirut (2010, 2013, 2015), the New Museum, New York City (2014), M HKA, Antwerp (2013) and nGbK, Berlin (2012). Screenings of her videos have taken place at the Berlin International Film Festival (2010, 2015), e-flux storefront, New York City (2009), and the Centre Pompidou, Paris (2011). In 2012, Arsanios was awarded the special prize of the Pinchuk Future Generation Art Prize.
Awards and Festival History

Festivals


Fid Marseille 2019 (WP)
Contacts