Amal
Spring Grants 2017 - Post-Production Stage
Current project status: COMPLETED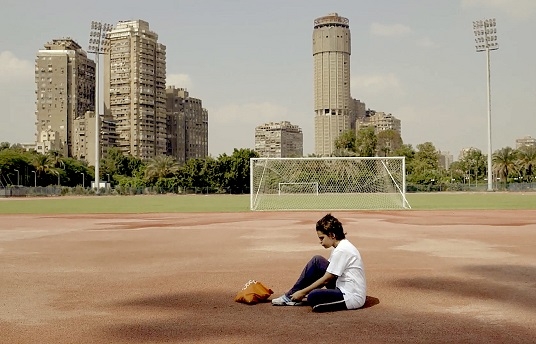 Synopsis
Amal, an angry teenager, comes of age in a post-revolution Egypt that is undergoing tremendous change. Filmed over five years, 'Amal' is an observational self-discovery journey that follows a young female from the age of 15 till the age of 20 while she is searching for her place, identity and sexuality in a male-dominated society. As she grows from childhood into adulthood, she realises how limited her choices are as a young female living in an Arab police state in a post-revolution era.
Credits
Director

Mohamed Siam

Screenwriter

Mohamed Siam

Producer

Myriam Sassine
About the Director
Mohamed Siam is a director, producer and cinematographer who has received several international grants and prizes supporting his films, from funds including the Sundance Institute, the IDFA Bertha Fund, the Catapult Film Fund, the Organisation Internationale de la Francophonie, Cinereach, the Arab Fund for Arts and Culture and ITVS. His first film, 'Whose Country?' (2016) screened at the New York Film Festival, the Karlovy Vary International Film Festival and Hot Docs, among other festivals, and was distributed internationally. An alumnus of numerous prestigious film institutions, such as Sundance Labs, the IDFA Academy, La Fémis and La Fabrique des Cinémas du Monde at the Festival de Cannes, Siam is also a Berlinale and Durban Talents alumnus. He is currently working on his second feature-length documentary, 'Amal', as well as his first feature-length narrative film, 'Honey & Blood'.
Production Company Profile
Abbout Productions produces feature films and documentaries with a distinctly Arab voice, expressing the identity of the region. Since 1998, the company has brought together an important network of Arab and Lebanese artists, and has produced award-winning films such as 'A Perfect Day' (2005), 'I Want to See' (2008) and 'The Lebanese Rocket Society' (2012) by Joana Hadjithomas and Khalil Joreige; 'The Last Man' (2006) and 'The Valley' (2014) by Ghassan Salhab; 'Stray Bullet' (2010) by Georges Hashem; 'Melodrama Habibi' (2007) by Hany Tamba; and 'Ladder to Damascus' (2013) by Mohamad Malas. Abbout Productions has a strong partnership with MC Distribution, a distribution company dedicated to promoting new films from the Middle East along with direct and priority access to Metropolis Cinema, the sole art-house cinema in Lebanon. The company's main objective remains helping to structure the Lebanese and Arab cinema craft into a solid industry.
Contacts
Main Contact

Myriam Sassine

Company:

Abbout Productions

Phone:

+9611587829

Email:

contact@abboutproductions.com