All this Victory
Spring Grant 2011 - Development Stage
Current project status: COMPLETED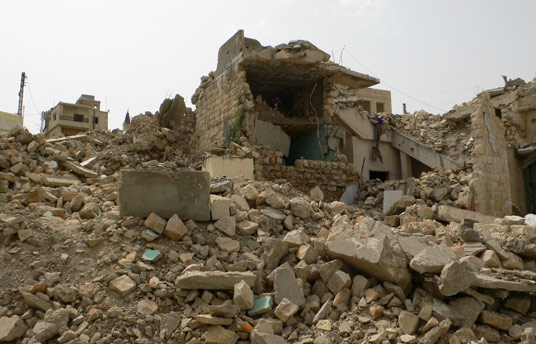 Synopsis
In a small village in the south of Lebanon, during the last days of the July War, five people try to escape the bombing: a young woman with her older husband; two old men; and Marwan, a young man recently arrived from Beirut who is looking for his father. They decide to hide in the basement of a house that has not yet been destroyed but after they do, Israeli soldiers enter the first floor. They are trapped in their location and by their own fears, and the situation soon spirals out of control.
Credits
Director

Ahmad Ghossein

Screenwriter

Ahmad Ghossein

Producer

Georges Schoucair
About the Director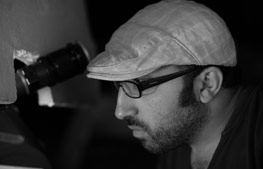 Ahmad Ghossein is a filmmaker and video artist who graduated with a BA in theatre arts from the Lebanese University. He won the Best Director award at the Beirut International Film Festival in 2004 for his short film 'Operation N'. He has since directed several documentaries and videos, including 'My Father Is Still a Communist' (2011) commissioned by the Sharjah Art Foundation; '210m' (2007), commissioned by Ashkal Alwan for the first edition of video works, and 'An Arab Comes to Town' (2008), a documentary shot in Denmark and produced by DR2. Ahmad is one of the founders of Maqamat Dance Theatre in Beirut.
Production Company Profile
Abbout Productions produces feature films and documentaries with a distinctly Arab voice, expressing the identity of the region. Since 1998, the company has managed to bring together an important network of Arab and Lebanese artists, and produced award-winning films such as Joana Hadjithomas and Khalil Joreige's 'A Perfect Day' (2005), 'I Want to See' (2008), and 'The Lebanese Rocket Society' (2012); Ghassan Salhab's 'The Last Man' (2006) and 'The Valley' (2014); Georges Hashem's 'Stray Bullet' (2010); Hany Tamba's 'Melodrama Habibi' (2007); Mohamad Malas's 'Ladder to Damascus' (2013); Vatche Boulghourjian's 'Tramontane' (2016); Rana Eid's 'Panoptic' (2017); Mohamed Siam's 'Amal' (2017); and Badih Massaad and Antoine Waked's 'A Certain Nasser' (2017). Abbout Productions has a strong partnership with MC Distribution, a company dedicated to promoting new films from the Middle East along with direct and priority access to the sole art-house theatre in Lebanon, Metropolis Cinema. The company's main objective remains to help structure Lebanese and Arab cinema craft into a solid industry.
Contacts