Algiers by Night
Spring Grant 2012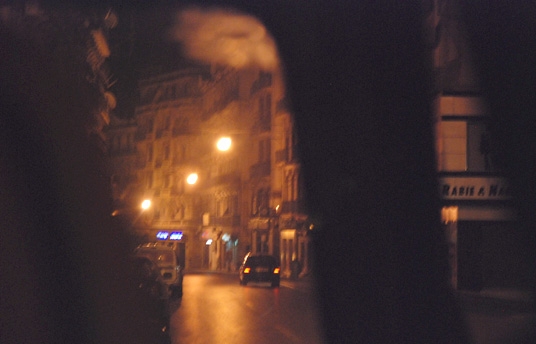 Synopsis
The sun sets over the Bay of Algiers. The city walls start to lose their shiny white, making room for the reality of the night, plain and lit by faded electric lights. Some young in-line skaters raid the streets of the capital, capturing video of themselves to post on the Internet. A middle-aged man roams without purpose. A young prostitute starts her 'night'. Some wealthy, idle young men go clubbing. A photographer speaks of her art. An insomniac woman is afraid to step out of her home. All tell their stories. Not all will see the sun rise.
Credits
Director

Yanis Koussim

Screenwriter

Yanis Koussim

Producer

Claire Mazeau Karoum
About the Director
Yanis Koussim is a self-taught filmmaker. His short films have been selected for international festivals including Locarno, Cannes and Clermont-Ferrand. He also wrote a collection of short stories entitled 'The Coran According to Amma and Mother Foussa', which was a finalist for the Mohamed Dib Prize in 2002. He is currently working on his first feature film.
Awards and Festival History

Festivals


Thessaloniki International Film Festival 2012, at the Crossroads Co-Financing Forum (Greece)

Awards


Received Special Mention at Thessaloniki International Film Festival 2012
Contacts