Al Zubara
Fall Grants 2019 - Development Stage
Current project status:
Synopsis
Taking place in Qatar 150 years into the future, Jassim Mohammed, driven by revenge since the age of 12 for the murder of his brother, joins the police force to find the killer and get the justice he deserves. The killer is known as "Sinan", but no one knows who he really is, to the point where he is considered a myth in the force. In Jassim's pursuit of the killer, he is blinded by vengeance and makes a mistake that could have cost his squad their lives and damages his career. Jassim is now forced to join a team that's headed by the first female detective in Qatar's history, Fatima Jassim. Since both Fatima and Jassim need to prove their worth, they pursue the case of the mysterious ancient killer with the help of another mysterious hacker, Qnix. Eventually, they encounter Sinan and realize they need a bigger team with a unique set of skills in order to destroy Sinan once and for all.
Credits
Director

Hamad Al Mansouri

Screenwriter

Dana Al Meer
About the Director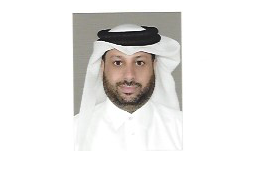 Hamad Al Mansouri is an ambitious Qatari director whose dream it is to create, with his artist brother, the very first full animation series that is based on Qatar, its people, and culture.
Contacts