Abu Fanoos
Fall Grants 2022 - Production Stage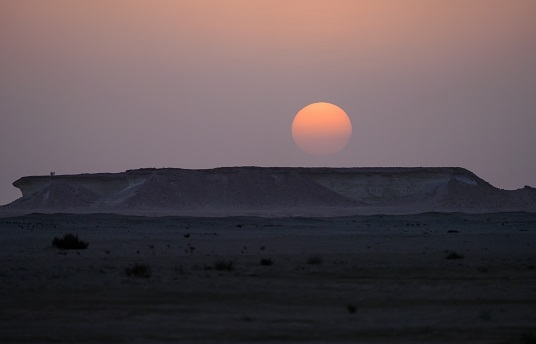 Synopsis
Nineteen-year-old Khaled drives up to a small, isolated farm in 1980s Qatar where his reclusive grandfather, Jedd, lives. Khaled is on family orders to bring Jedd back to the city to see his ailing son. Hoping to broach the topic on a trip to the petrol station, Khaled convinces his grandfather to leave the farm despite the late hour.

As they drive along a single-lane road through the desert, a mundane conversation soon exposes a longstanding and sensitive conflict in the family. As the conflict reaches its climax, they encounter a strange and eerie presence in the desert that wants to teach them both a lesson. When Khaled is faced with a decision and defies his grandfather, he ends up paying the ultimate price.
Credits
Director

Amira Abujbara, Horia El Hadad

Screenwriter

Amira Abujbara, Horia El Hadad

Producer

Poppy Clinton

Production Company

The Edge Picture
About the Director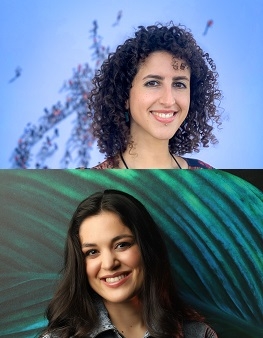 Horia El Hadad is a documentary filmmaker and commissioning producer at Al Jazeera English. Horia commissions Europe-based observational documentaries for Witness, Al Jazeera English's flagship documentary strand and works with filmmakers from around the globe. Witness documentaries have won dozens of awards, and have been nominated for the Academy Awards, Grierson Awards and International Emmys. With more than 15 years' experience in broadcast television in the United Kingdom and Qatar, Horia has produced and directed numerous documentary films and is currently working on her first documentary feature film shot in Syria and the UK. Horia is interested in multi-layered, non-judgmental and impact-driven films that explore global issues through personal narratives.
Amira Abujbara is a Qatari writer and journalist. She worked on Al Jazeera's long reads team and presented the documentary 'We Are Still Here: A Story from Native Alaska'. She is currently pursuing a MA degree in Cultural Studies from Goldsmiths, University of London, and has completed the DFI Series and Short Script Lab.
Contacts