Abou Leila
Spring Grants 2017
Synopsis
Algeria, 1994. Terrorist attacks have ravaged the north of the country for the past two years. Childhood friends S. and Lotfi travel through the Algerian desert looking for Abou Leila, a dangerous terrorist on the run. Their search seems absurd, given that the Sahara has not been affected by the wave of murders and bomb attacks that have been sweeping through the rest of the country. Lofti has only one priority: to keep S. as far from the capital as possible, knowing his friend is too fragile to face more bloodshed. As they approach the supposed hideout of Abou Leila, they learn of the mysterious plight in a nearby village, where three youths have been killed under terrible and suspicious circumstances.
The Touareg inhabitants of the village believe the killer is a "djinna", a desert spirit that ceaselessly roams the dunes. To S., the demon is Abou Leila.
Credits
Director

Amin Sidi-Boumédiène

Screenwriter

Amin Sidi-Boumédiène

Producer

Fayçal Hammoum

Production Company

Thala Films
About the Director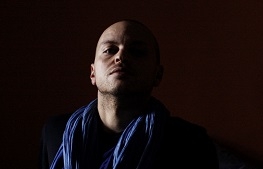 Amin Sidi-Boumédiène was born in France and obtained his film-directing diploma from the Conservatoire libre du cinema in Paris. He returned to Algeria in 2008, where he worked as a director's assistant, then in 2010 he directed his first short film, 'Tomorrow, Algiers?', which was selected for a dozen festivals around the world. His second short film, 'The Island', was filmed in Algiers in 2012. His short film 'Serial K.' (2014) screened at several festivals.
Awards and Festival History

Festivals


"Semaine de la Critique, Festival de Cannes 2019 (WP)
Sarajevo FF 2019
New Horizons IFF 2019
Entrevues Belfort IFF 2019
Cairo IFF 2019
Cinema Mediterraneen de Bruxelles 2019
Marrakech IFF 2019
Amman IFF 2020 (1st edition)"

Awards


"Prix de la Critique, CINEMED 2019
Best Actor (Lyes Salem), JCC 2019"
Contacts