A Gaza Weekend
Spring Grant 2011 - Development Stage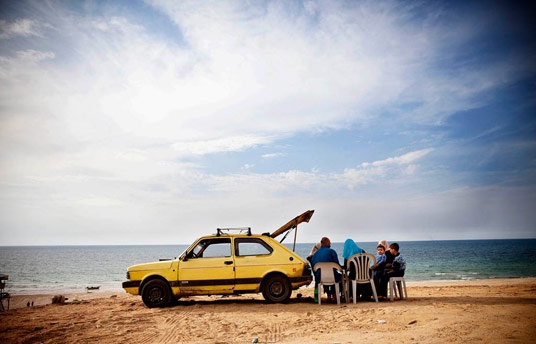 Synopsis
The UN imposes an embargo on Israel following the outbreak of a deadly virus. However, due to its isolation, the only safe place is Gaza. Waleed, a wheeler-dealer from Gaza, accepts a fast-cash job smuggling a British man out of the country. Complications arise when the man's Israeli girlfriend tags along, and Waleed finds himself stuck with these fugitives hiding in his basement for longer than he'd hoped. Palestinian vigilantes, the Israeli army, and Waleed's prying neighbours are all after them. With all odds stacked against him, Waleed has to act fast to take advantage of any opportunity to get them out of Gaza.
Credits
Director

Basil Khalil

Screenwriter

Basil Khalil, Daniel Chan Khalil

Producer

Amina Dasmal, Robin C. Fox

Production Company

Alcove Entertainment
About the Director
Academy Award and Palme d'Or nominee Basil Khalil is a writer and director, born and raised in Nazareth to a Palestinian father and British-Irish mother. After working on a number of television productions in London, Khalil directed his Oscar-nominated short film 'Ave Maria' (2015), which was described by the 'New York Times' as the "Middle Eastern answer to 'Curb Your Enthusiasm'". The film premiered in the Official Competition of the Festival de Cannes before going on to screen at more than 200 festivals and winning more than 35 awards. Khalil is a member of AMPAS and sits on the committees that nominate short films and feature-length animated film for the Academy Awards.
Contacts