Aïcha Bonheur
Spring Grant 2012 - Production Stage
Current project status: PRODUCTION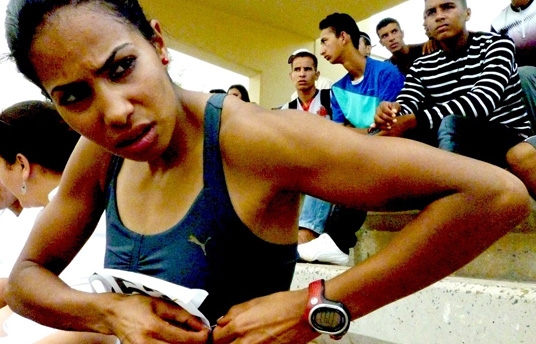 Synopsis
Aïcha, a young long-distance runner, is pursuing her Olympic dream. Her brother Omar, a decent middle-aged man, is obsessed with the idea of becoming someone important some day, while their mother, who is losing her eyesight, struggles to retain her dignity.
Credits
Director

Hakim Belabbes

Screenwriter

Hakim Belabbes

Producer

Latefa Elberki
About the Director
Hakim Belabbes was born and raised in a small movie theatre in Bejjaad, Morocco. He lives and works as an independent filmmaker in Chicago. He has taught film at Chicago's Columbia College and is now an Artist-in-Residence at the School of the Art Institute of Chicago (SAIC).
Production Company Profile
LTF Productions is a Moroccan film, video, animation and new media company, founded in 2009 by CEO and Managing Director Latefa El Berki. The organisation has collaborated on numerous Moroccan and international productions, with directors including Hakim Belabbes, Gillaume Georget, Ali Essafi, Nour-Eddine Lakhmari and James Sweetbaum. El Berki produced Belabbes's award-winning feature films 'Why O' Sea' (2006), 'These Hands' (2008), 'In Pieces' (2009) and 'Boiling Dreams' (2011). In addition to producing a number of local and international TV commercials, she has produced the nonfiction TV series 'Oudmawen' for Moroccan Television. She recently completed post-production on Belabbes's latest feature film, 'Imilchil: A Failed Attempt to Define Love' (2012).
Contacts