'81
Fall Grants 2019 - Development Stage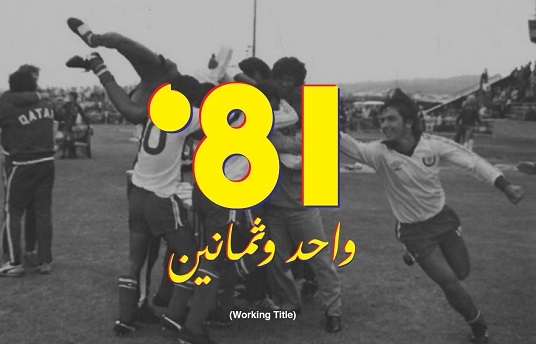 Synopsis
When tasked by officials to pursue entry into the 1981 FIFA Youth World Championships in Australia, Evaristo finds himself in the position of building a team from scratch. After initial doubt, Evaristo's outlook changes once he starts scouting for talent on the dirt-covered streets of Doha. After handpicking a squad of misfits, they embark on a journey of various training camps. There, the team learns to adhere to Evaristo's method of the off-side trap and counterattack. The side qualifies and even prevails in the first round of the tournament, only to realize that they will play against the tournament favourites, Brazil and England. Through determination, skill, and strategy, Evaristo leads the Qatari team to an unprecedented final. They are defeated, but return as heroes, winning the hearts and minds of Qatari citizens and football fans around the world.
About the Director
Dawood Al-Anwari is a Graphic Design graduate from Virginia Commonwealth University in Qatar. He began working on films as an assistant art director in 2010. Al-Anwari was a lead designer in 'Medinah' in 2015-16 and an art director for' Khameskom Falla' in 2016. Other works include multiple short films and TVCs. Dawood currently works at the Doha Film Institute.
Ali Al Anssari is a media graduate from Bangor University, North Wales. He began practising photography many years ago and has now made the transition to cinematography and directing. Ali directed 'I' in 2012 and 'Qarar' in 2014, and both have been invited to numerous film festivals, and were featured in the Cannes Film Festival's Short Film Corner.
Contacts