7 KM - Seven Kilometers
Fall Grant 2011 - Development Stage
Current project status: DEVELOPMENT
Synopsis
1992, somewhere in Algeria. Omar and Othman, two boys from the same poor village, walk the seven kilometres to school every day. One day, on the way home, they are attracted by an unusual sound: the director of their school is summarily executed. The killer sees the kids; they run away.
Credits
Director

Oussama Benhassine

Screenwriter

Oussama Benhassine

Producer

Oussama Benhassine
About the Director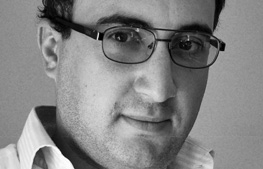 Oussama Benhassine is from Algeria. He has a bachelor's degree and has worked as a screenwriter and assistant director on various films. He has directed numerous programmes that were broadcast on Algerian television.
Production Company Profile
M.D. Ciné has produced Yanis Koussim's short films 'Khouya' (2010) and 'Khti' (2007). It is the exclusive representative in Algeria of American distribution companies including Columbia Pictures, Paramount Pictures and Universal Pictures, and has distributed more than 69 feature films in Algeria.
Contacts