5 Seasons of Revolution
Fall Grants 2017 - Post-Production Stage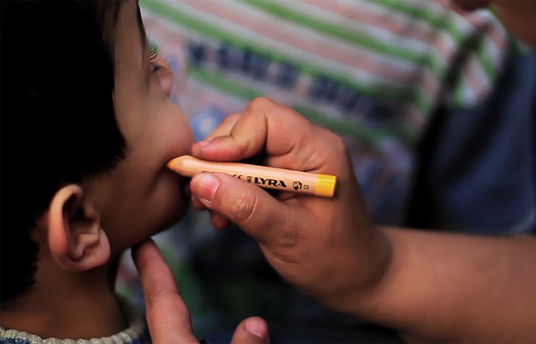 Synopsis
Lina's plan was simple. She wanted to become a camerawoman. She liked filming details of life and people around her, mainly during a bright sunny day in Damascus. But with the uprising in Syria, Lina was slowly absorbed into documenting the impact on people's lives. It didn't take long before events escalated, and arrests, torture, and potentially life-threatening situations became a reality for Lina to negotiate on a daily basis. She had to adapt. She invented personas and aliases. They each helped her navigate life under a new norm. What was a simple plan, turned into a complex web of identities, which seemed then a small price in exchange for her liberty to continue to hold the camera.
Credits
Director

Lina

Screenwriter

Lina

Producer

Diana El Jeiroudi, Orwa Nyrabia, Torstein Grude
About the Director
Born in Damascus 1983, Lina is a documentary filmmaker and journalist who has made short and medium-length documentaries. Her most recent short documentary, 'Letters to S', premiered in IDFA. She holds a master's degree in Documentary Filmmaking from Essex University. As a camerawoman, she has been documenting events in Jordan, Lebanon, Syria and Turkey over the past ten years.
Contacts