5 Seasons of Revolution
Fall Grants 2017 - Post-Production Stage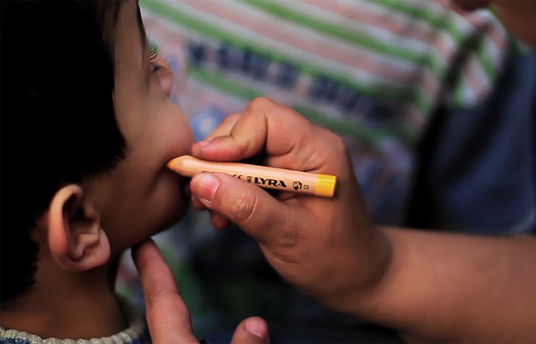 Synopsis
An aspiring video journalist in her 20s finds herself already facing self-reckoning. Born in Damascus, Syria, Lina starts to report on the events around her until she is compelled to become a war reporter and, later, the unexpected narrator of her own destiny.
Credits
Director

Lina

Screenwriter

Lina

Producer

Diana El Jeiroudi, Orwa Nyrabia, Torstein Grude, Ilja Roomans

Executive Producer

Laura Poitras
About the Director
Born in Damascus, Lina is a documentary filmmaker, a journalist and a camerawoman, who's been documenting events in Jordan, Lebanon, Syria and Turkey over the past ten years. She holds a master's degree in Documentary Filmmaking from Essex University. Lina made short and medium-length documentaries and her debut feature, '5 SEASONS OF REVOLUTION" premiers at Sundance World Cinema Documentary Competition 2023.
Contacts