200 Meters
Spring Grants 2018 - Production Stage
Current project status: COMPLETED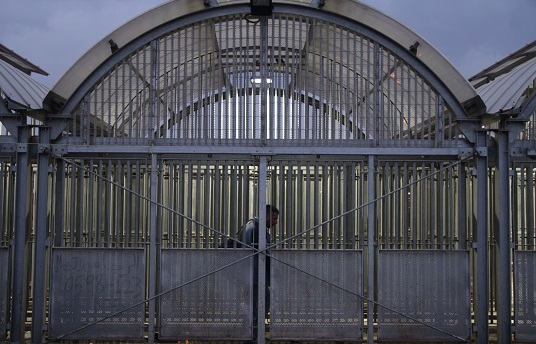 Synopsis
Mustafa and his wife Salwa come from two Palestinian villages that are only 200 meters apart, but separated by the wall. Their unusual living situation is starting to affect their otherwise happy marriage, but the couple does what they can to make it work. Every night, Mustafa flashes a light from his balcony to wish his children on the other side a goodnight, and they signal him back. One day Mustafa gets a call that every parent dreads, his son has been in an accident. He rushes to the checkpoint where he must agonisingly wait in line only to find out there is a problem with his fingerprints and is denied entry. Desperate, Mustafa resorts to hiring a smuggler to bring him across. His once 200-meter journey becomes a 200-kilometer odyssey joined by other travellers determined to cross.
Credits
Director

Ameen Nayfeh

Screenwriter

Ameen Nayfeh

Producer

May Odeh
About the Director
Ameen Nayfeh was born in Palestine in 1988. In 2012, he graduated with an MFA from the Red Sea Institute of Cinematic Arts in Jordan with the goal of telling authentic stories from his region. He has written, produced and directed award-winning short films, and has been freelancing for film and TV production for the past six years.
Production Company Profile
Odeh Films is an independent film production company based in Ramallah. The company focuses on producing creative documentary and author-driven narrative films. Odeh Films also provides production services for filmmakers shooting in Palestine, as well as distribution for independent films.
Awards and Festival History

Festivals


"El Gouna FF 2020
Busan IFF 2020 "

Awards


BNL People's Choice Award, Venice Days 2020
Contacts